Alumni News

Welcome to the new year! Everyone here at Clarion West is excited about what the new year holds: the Summer Workshop, One-Day Workshops, the Summer Reading Series, the Write-a-thon, and more.
Applications are still open for the Clarion West Summer Workshop, and the application fee is discounted to $30 before February 10. If you or a friend wants to apply, now is a great time to get your application in! You can find out more about the workshop and the application process on our Six-Week Workshop page.
The Seattle Public Library is hosting a flash fiction contest in honor of Octavia Butler, called Door to a Pink Universe.  One of the prizes for this contest is a Clarion West One-Day Workshop registration. For details on the contest, eligibility, and deadlines, please visit the Door to a Pink Universe site.
Awards
Greg Beatty  (CW '00) story "Tag" won the Ligonier Valley Writers 2015 Flash Fiction Contest.  "A Towel for the Mermaid, a Lighthouse for Magic" won a commendation in the 2015 City of Rockingham Short Fiction Awards, and "A Grave Concern" was shortlisted for Every Writer's 2015 Halloween flash fiction contest.
Nicole Idar (CW '13) won first place in the New Rivers Press American Short Story contest for "The Naked Mole Rat Experiment," which was written at Clarion West.
Marlee Jane Ward (CW '14) has been shortlisted for the 2016 Victorian Premier's Literary Award for Welcome to Orphancorp.
Maura McHugh (CW '06) has won the 2015 ICN Award for Best Writer Published Outside of Ireland.
Publications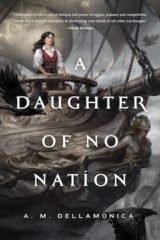 Alyx Dellamonica's (CW '95) book Daughter of No Nation has just been published by Tor Books. You can read an excerpt and find out where to buy the book at Tor.com.
Greg Cox (CW '84) has a number of upcoming publications, including Star Trek: Miasma, an ebook-only novella due out in February;  "Mummiya," a short story in X-Files: The Truth is Out There, an anthology due out in March, edited by Jonathan Maberry; Star Trek: Legacies, Book I: Captain to Captain, the first book in a collaborative 50th Anniversary trilogy, due out in June; and The Librarians and The Lost Lamp, the first book based on the TNT television series "The Librarians," due out in Fall 2016.
E. Lily Yu's (CW '13) week 4 story, "Braid of Days and Wake of Nights," is in the January/Febuary issue of F&SF. Also in that issue is "Squidtown" by Leo Vladimirsky (CW '15).
Patrick Weekes (CW '00) had a great 2015, with The Paladin Caper, the third novel in the Rogues of the Republic series, coming out in October. At work at BioWare, Patrick was also the lead writer on the critically praised "Trespasser" DLC for Dragon Age: Inquisition that came out in September, and has been named lead writer for the Dragon Age franchise moving forward.
Margaret Killjoy's (CW '15) story "One Star" is available to read on Motherboard.
Maura McHugh's (CW '06) story "Family" and Helen Marshall's (CW '12) story "Yellow Bird" are available in the anthology Cassilda's Song: Tales Inspired by Robert W. Chambers King in Yellow Mythos.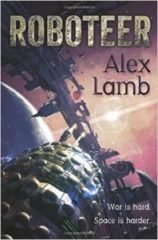 Alex Lamb (CW '97) has had his book Roboteer published by Gollancz in 2015. Roboteer is a fast-paced space opera that mixes themes of AI, religion, and contemporary ecological politics into a fable that asks the question of what makes the difference between a species that learns to thrive, and one that snuffs itself out.
 Henry Lien's (CW '12) novella "The Ladies' Aquatic Gardening Society," which first appeared in Asimov's, has now been made available to read on the Web.
Fabio Fernandes (CW '13) has a story, "Mycelium," in Perihelion Science Fiction.
Marlee Jane Ward (CW '14) has a new story out in Apex: "Reconstituted." This story was a winner in Apex's Christmas Invasion contest.
Caroline M. Yoachim's (CW '06) story "Birthday Child" has been published in Daily Science Fiction.
The January 2016 issue of Asimov's has stories by three alumni: "The Singing Bowl" by Genevieve Williams (CW '02), "The Baby Eaters" by Ian McHugh (CW '06), and "Atheism and Flight" by Dominica Phetteplace (CW '07).
Emily Skaftun's (CW '09) story "Dad's Christmas Presence" appeared in Every Day Fiction in December.
Katrina S. Forest's (CW '09) story "Water, Floor, Leaves" is available to read now in Crossed Genres.
Folly Blaine (CW '14) has a Christmas horror flash story called "O Tannendoom" at Every Day Fiction.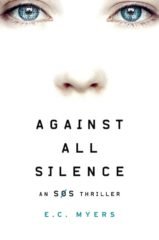 E. C. Myers (CW '05) has a new book coming out in May 2016 from Adaptive Books: Against All Silence. This book is a sequel to his book Silence of Six.
Greg Beatty (CW '00) will have his story "The Thing Is, the Basement" published in Third Flatiron Publishing's spring 2016 anthology with the theme "It's Come to Our Attention."
The Year's Best Science Fiction & Fantasy 2016 (edited by Sean Wallace) has stories from:
Rebecca Campbell (CW '15)
Richard William Larson (CW '14)
The Best Science Fiction of the Year (edited by Neil Clarke) has stories from:
Caroline M. Yoachim (CW '06)
An Owomoyela (CW '08)
Ann Leckie (CW '05)
David D. Levine (CW '00)
Richard William Larson (CW '14)
In other anthology news, The Apex Book of World SF 4 has stories by Usman Tanveer Malik (CW '13), Chinelo Onwualu (CW '14), and JY Yang (CW '13).
Appearances
Jude-Marie Green (CW '10) will be running the 2016 Potlatch Writing Workshop on March 19.  There's still time to get a manuscript in if you're attending Potlatch.
Foolscap 2016 features two workshops led by Clarion West alumni: Randy Henderson (CW '09) with "Level Up as a Writer" and Cory Skerry (CW '12) with "Writing in (and about) a Diverse World." Both workshops are on February 5 in Seattle.  See the Foolscap site for more information.
---

The weather's gotten chilly in Seattle, but at Clarion West our hearts are warm and full of gratitude this holiday season. Many, many thanks to our volunteers and supporters who put their time and funds into making this one of the best workshops in the known universe! If you're thinking about your year-end giving, now's a great time to support Clarion West and help us keep the workshop as affordable as we can now and into the future.
Applications for the 2016 Clarion West Summer Workshop are now open. We have a great lineup of instructors for 2016, and you can find out more on the Summer Workshop page. If you know a writer who might benefit from this amazing workshop, let them know—most of our applicants hear about the workshop through word of mouth.
Clarion West also has spaces left in two winter One-Day Workshops: The Three Ps: Plotting, Planning, and Progress taught by Mark Teppo, and How to Read as a Writer taught by L. Timmel Duchamp. Join us in Seattle's University District for these intriguing workshops!
You can also purchase One-Day tuition as a gift for yourself or for family and friends—email info@clarionwest.org for more information.
As always, we love to hear from alumni. Send your news to alumni@clarionwest.org to be included in our monthly Alumni News!
Publications
Blythe Woolston (CW '12) has sold a picture book titled The Words that's scheduled for publication in 2018. Her novel MARTians has gathered three starred reviews and is included on several "Best of 2015" lists.
Helena Bell (CW '13) has had two stories published recently: "Needle on Bone" in Strange Horizons and "When We Were Giants" in Lightspeed. She also maintains a bibliography page where you can find all of the work published by the Clarion West class of 2013.
Sonia Lyris (CW '92) has a new book coming out in March 2016 from Baen: The Seer.
Sheree Renée Thomas (CW '99) has new stories in Memphis Noir and Stories for Chip: A Tribute to Samuel R. Delany (co-edited by Nisi Shawl, CW '92). The World Fantasy Award-winning Dark Matter anthologies Sheree edited are also featured in "Unveiling Visions: The Alchemy of the Black Imagination," an exhibit at the Schomburg Center for Research on Black Culture in New York City that runs until December 31st.
Genevieve Williams (CW '02) has a story in Perihelion titled "Good Behavior."
Henry Lien's (CW '12) story "Bilingual," originally published in the March/April 2015 issue of the Magazine of Fantasy & Science Fiction, is now available to read for free on his Web site.
Michael Underwood's (CW '07) new series Genrenauts launched in November with Tor.com Publishing. Pitched as Leverage meets Jasper Fforde, Genrenauts is a series of novellas, television in prose form. The first novella, "The Shootout Solution," is now available at Tor.com.
Indrapramit Das (CW '12) had a story published in Interfictions, "Psychopomp." "I look up at the godhead. The sand is white around my bare feet, a damp seal. There is no horizon. Where the sea should fall away into the distance, it curves up instead. A towering tidal wave so high it disappears like a cliff into the foaming clouds. Lightning bristles, caressing the infinite black monolith of water. The godhead looks still, but it is very slowly moving towards the shore. Just looking at its impossible height makes me dizzy."
Craig Laurance Gidney's (CW '96) limited edition novelette "The Nectar of Nightmares" is now available from Dim Shores. The novelette comes with a print of the cover art by Orion Zangara.
Carlie St. George (CW '12) has a trilogy of fairy tale noir novelettes being published by The Book Smugglers. The first two novelettes are now available: "The Case of the Little Bloody Slipper" and "The Price You Pay is Red." The third story, "The Long and Silent Ever After," will be available in mid-December.
---
Looking for news from past months? You can find it at the Alumni News Archive.
Send us your news
If you've attended Clarion West, we want to hear all about your accomplishments! Alumni news will be posted on this site on a monthly basis. We're interested in:
Book releases
Sales and publications
Awards and nominations
Appearances
Teaching engagements
Births, deaths, marriages, and all sorts of other life passages
Don't be shy – this is your chance to let everyone know what's happening! Send your news to alumni@clarionwest.org, and be sure to include your class year in your email. Deadline for the monthly news is the first of the month. Any news received after the beginning of the month will go into the next month's Alumni News.
Past News
Looking for news from past months? You can find it at the Alumni News Archive.