Alumni News

October is a fine month to be in Seattle—if you like rain, that is! Clarion West is busy getting ready for application season for the 2015 Six-Week Workshop, as well as preparing for more One-Day Workshops. There are still spaces left in the Tie-In Fiction: Why It's Awesome and How to Do It One-Day Workshop with Erik Scott de Bie. If you've ever dreamed about creating media tie-ins, please join us.
If you or someone you know would like to apply for the Clarion West Six-Week Workshop, we have information about applications, materials, and costs on our Six-Week Workshop page. Applications open in December, and you'll save $20 by applying before February 11, 2015. If you're an alumnus who knows writers who might benefit from the workshop, help spread the word.
Clarion West is also holding a benefit on Saturday, November 22: the Greg Bear Library Tour. Join us for an evening of books, art, and conversation at Greg and Astrid Bear's home in Lynnwood, WA. Learn more about this special event.
Community Announcements
Potlatch 24
February 6, 7, and 8, 2015 — Hotel Deca — Seattle, WA
Potlatch is a small, literary speculative fiction convention where readers and writers meet on common ground. Their format, with a single track of programming, brings everyone together in a lively discussion that continues from one program to the next and goes on into the evening. Potlatch has some of the most interesting conversations — and people — in the science fiction community.
This year's Book of Honor is the June 2014 issue of Lightspeed magazine, the special "Women Destroy Science Fiction!" issue.
Potlatch has a close connection to Clarion West. They feature a Clarion West Benefit Auction (with books, art, and unique hand-made items) on Saturday evening, as well as readings and a half-day Writers Workshop. Clarion West alumni and friends are encouraged to attend as many of you have in the past.
Visit their website for registration details and contact information.
Publications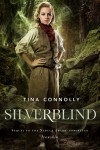 Tina Connolly's (CW '06) novel Silverblind, the third book in a series, releases on October 7 in hardcover, published by Tor. The second book in the series, Copperhead, was released in paperback in September.
Cat Rambo (CW '05) has had her story "The Moon and the Mouse" published in Daily Science Fiction.
Alyc Helms (CW '12) has just sold her story "A Screech of Gulls" to Beneath Ceaseless Skies. The story is set in the opulent Venetian-inspired world of her epic fantasy novel Chiaroscuro.
Urban Fantasy Magazine, a new site that will be featuring two stories a month as well as articles and reviews, has been launched and is looking for submissions. Jordan Ellinger (CW '09) and Emily Skaftun (CW '09) are the editors, and Cat Rambo (CW '05) is the reviews editor. There are many other Clarion West alumni on the staff. Submissions are open—go forth and submit!
David Levine (CW '00) has been very busy. His steampunk romantic fantasy novelette "Liaisons Galantes: A Scientific Romance," appears in the anthology The Best of Beneath Ceaseless Skies, Year Five. His story "Goat Eyes" was published in Black Static #42, his post-robot-holocaust story "Mammals" sold to Analog, and his story "Malf" sold to the anthology Mission: Tomorrow. His space opera "Damage" was sold to tor.com, forthcoming in 2015.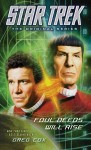 Greg Cox's (CW '84) novelization of the new Godzilla movie reached #18 on the New York Times bestseller list. His new Star Trek novel, Star Trek: The Original Series – Foul Deeds Will Rise, will be released in November.
In September, Sharon Lee and Steve Miller (CW '73) turned in The Dragon in Exile, the 18th Liaden Universe novel. Their editor is promising a June 2, 2015 release date and their Simon & Schuster publicist is promising a book tour. Sharon and Steve have written 67 joint fiction pieces ranging from novels to short stories—22 novels so far, along with 45 shorter works and seven collections (not including overseas editions and translations). In November, they'll be Principal Speakers at PhilCon. Next year, Steve expects to be back in Seattle for a short book tour as part of a planned trip to SasQuan.
Curtis C. Chen (CW '14) has had two stories published: "Zugzwang" was published at Daily Science Fiction and his story "Ten Days Up" was selected for upcoming Baen Books anthology Mission: Tomorrow.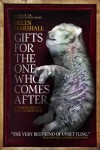 Helen Marshall's (CW '12) second collection of short stories, Gifts for the One Who Comes After, has been published by ChiZine. Her story "Supply Limited, Act Now" from the collection is available for free at SF Signal.
Henry Lien (CW '12) has sold his short story "Bilingual" to Fantasy & Science Fiction, guest edited by C.C. Finlay, to be published in 2015. The story is about a teenage girl who figures out a way to save the dolphins in Taiji, Japan from being slaughtered in the thousands every year by teaching the dolphins a meme to spread and warn each other with. The story was inspired by Henry's watching the Oscar-winning documentary "The Cove" on the plane up to Clarion West in 2012. After seeing the documentary, he resolved to write something during the coming six weeks that would help make a difference and help be the voice for the dolphins.
Kris Millering's (CW '09) story "Coins for their Eyes," about ghost dolls and psychopomps, will appear in Apex in October.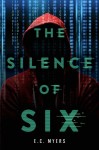 Eugene Myer's (CW '05) novel Silence of Six, a thriller about teenage hackers and a government conspiracy, will be published in November. He has also had two stories published recently: "Lost in Natalie" in Space and Time (co-written with Mercurio D. Rivera), and "Kiss and Kiss and Kiss and Tell" in the anthology Kaleidoscope: Diverse YA Science Fiction and Fantasy Stories (Twelfth Planet Press).
JY Yang (CW '13) has a story in Clarkesworld titled "Patterns of a Murmuration, in Billions of Data Points."
Usman Tanveer Malik (CW '13) has a story titled "The Vaporization Enthalpy of a Peculiar Pakistani Family" in the anthology Qualia Nous. His novella "The Pauper Prince and the Eucalyptus Jinn" has been acquired by Ellen Datlow for Tor.com.
Craig Gidney (CW '96) has a new collection out now called Skin Deep Magic. Chelsea Station Magazine has reprinted a story from the collection, "Conjuring Shadows."
Indrapramit Das (CW '12) has sold his story "The Muses of Shuyedan-18" to Asimov's. He has also sold his story "The Moon of the Unborn" to Strange Horizons.
Sarah Brooks (CW '12) has her story "The Great Detective" published at Strange Horizons.
Appearances
Curtis C. Chen (CW '14), Rhiannon Rasmussen-Silverstein (CW '14), and Folly Blaine (CW '14) will be at StoryCon in Vancouver, WA on October 18.
Usman Tanveer Malik (CW '13) will be reading with Jeff Vandermeer at Burrow Press' literary reading series in Orlando on Nov 15.
---
September 2014
There's a nip in the air this early September morning here in Seattle. The leaves are just starting to turn, seasonal lattes are back at local coffee shops, and there are little wispy clouds clinging to the treetops on the mountains. Clarion West is starting to get geared up for application season and more One Day Workshops. If you're an alumnus who knows a talented writer or two who might want to apply for the six Week Workshop, let them know that applications will be open before they know it! More information will be available on this site later this month.
The final numbers are in for the Clarion West Write-a-thon: 263 participants, 338 sponsors, and $22,000 raised to support the Clarion West Writers Workshop. If you wrote or donated, thank you so much! Your ongoing support makes the workshop possible.
We have some fun reading for you this month, so let's get to it.
Awards
Ann Leckie (CW '05) won the Hugo Award for Best Novel for Ancillary Justice, completing a sweep of almost every major award in the genre.
Kameron Hurley (CW '00) won two Hugo Awards: Best Fan Writer, and Best Related Work for We Have Always Fought: Challenging the Women, Cattle and Slaves Narrative.
Congratulations to both!
Publications
Michael Matheson (CW '14) has a story called "Jenny of the Long Gauge" in Silvia Moreno-Garcia's anthology Fractured: Tales of the Canadian Post-Apocalypse. His poem "Zhezhi" will be published in Ursula Pflug's charity anthology They Have to Take You In, and he has sold a long poem, "No Fixed Points in Space," to Stone Telling.
Darja Malcolm-Clarke (CW '04) has a science fiction story called "A Fairy Tale Life" in the most recent issue of The Dark Magazine.
Shannon Peavy's (CW '13) chilling story "Good Kids" is up at Daily Science Fiction.
Usman Tanveer Malik (CW '13) has a story called "Resurrection Points" up at Strange Horizons. His story "Blood Women" has also been podcasted at Pseudopod, narrated by award-winning writer Saladin Ahmed.
Eden Robins (CW '08) had a story published in June at Apex Magazine called "Cape to Cairo". She talks about this story and where it came from, Clarion West, and writing in an interview in the same issue.
Folly Blaine (CW '14) has had her story "The Truth About Woodpeckers" podcasted by Toasted Cake.
Helena Bell (CW '13) has created a bibliography tracking all of the publications of the class of 2013. In all, the class has accumulated over 40 publications and multiple awards and nominations.
Appearances
Nisi Shawl (CW '92) read from her work at Antioch College on September 2.
Cat Rambo (CW '05) has a Patreon: http://www.patreon.com/catrambo. Patreon is a site where fans can pledge a small amount of money per month to support the work of their favorite creators.
---
Looking for news from past months? You can find it at the Alumni News Archive.
If you've attended Clarion West, we want to hear all about your accomplishments! Alumni news will be posted on this site on a monthly basis. We're interested in:
Book releases
Sales and publications
Awards and nominations
Appearances
Teaching engagements
Births, deaths, marriages, and all sorts of other life passages
Don't be shy – this is your chance to let everyone know what's happening! Send your news to alumni@clarionwest.org, and be sure to include your class year in your email. Deadline for the monthly news is the 1st of the month. Any news received after the 1st will go into the next month's Alumni News.