For each of the six weeks of its summer workshop, Clarion West presents an evening featuring that week's instructor. Readings include selections from recently published books, unpublished stories, or novels-in-progress. The featured reader also answers questions about writing, teaching, editing, and other topics.
Join Clarion West in 2019 for programs on Tuesday evenings starting at 7:00 p.m. We have three separate reading venues this year, a departure from past years, so please make extra sure you have the correct location. All readings will have ASL interpreting services this year! 
---
June 25: Elizabeth Hand

Hugo House
1634 11th Ave.
Seattle, WA 98122
Elizabeth Hand is the bestselling author of fourteen genre-spanning novels and five collections of short fiction and essays. Her work has received the World Fantasy Award (four times), the Nebula Award (twice), the Shirley Jackson Award (three times), the International Horror Guild Award (three times), the Mythopoeic Award, and the James Tiptree, Jr. Award, among other honors, and several of her books have been New York Times and Washington Post Notable Books. She has written numerous novelizations of films, including Terry Gilliam's Twelve Monkeys and a popular series of Star Wars books featuring Boba Fett for middle grade children.
July 2: Stephen Graham Jones

University Book Store
4326 University Way NE
Seattle, WA 98105
Stephen Graham Jones is the author of sixteen novels, six story collections, and, so far, one comic book. Stephen's been an NEA recipient, has won the Texas Institute of Letters Award for Fiction, the Independent Publishers Award for Multicultural Fiction, a Bram Stoker Award, four This is Horror Awards, and he's been a finalist for the Shirley Jackson Award a few times. He's also made Bloody Disgusting's Top Ten Horror Novels.
July 9: Amal El-Mohtar

Hugo House
1634 11th Ave.
Seattle, WA 98122
Amal El-Mohtar is an award-winning writer of fiction, poetry, and criticism. Her stories and poems have appeared in magazines including Tor.com, Fireside Fiction, Lightspeed, Uncanny, Strange Horizons, Apex, Stone Telling, and Mythic Delirium; anthologies including The Djinn Falls in Love and Other Stories (2017), The Starlit Wood: New Fairy Tales (2016), Kaleidoscope: Diverse YA Science Fiction and Fantasy Stories (2014), and The Thackery T. Lambshead Cabinet of Curiosities (2011); and in her own collection, The Honey Month (2010). Her articles and reviews have appeared in the New York Times, NPR Books, and on Tor.com.
July 16: Ibi Zoboi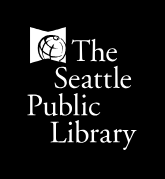 Seattle Public Library, Central Branch
1000 4th Ave.
Seattle, WA 98104
Ibi Zoboi is the author of the 2017 young adult novel American Street, which was nominated for the National Book Award and received five starred reviews. Her second young adult novel, Pride, arrives in 2018, and her debut middle grade novel, My Life as an Ice-Cream Sandwich, will be here in 2019. Ibi's writing has also appeared in The New York Times Book Review, the Horn Book Magazine, and The Rumpus. She is also the founder of the Daughters of Anacaona Writing Project (DAWP), and editor of Black Enough: Stories of Being Young & Black in America, out 1/19.
July 23: Jack Dann and Jonathan Strahan

University Book Store
4326 University Way NE
Seattle, WA 98105
Jack Dann has written or edited more than seventy-five books, including the international bestseller The Memory Cathedral, The Rebel, The Silent, Junction, and The Man Who Melted. He is a recipient of the Nebula Award, the World Fantasy Award, the Australian Aurealis Award (three times), the Ditmar Award (five times), the Peter McNamara Achievement Award, and also the Peter McNamara Convenors' Award for Excellence, the Shirley Jackson Award, and the Premios Gilgames de Narrativa Fantastica award. He has also been honored by the Mark Twain Society (Esteemed Knight).
Jonathan Strahan is a World Fantasy Award-winning editor, anthologist, and podcaster. He has edited more than 70 books, is reviews editor for Locus, a consulting editor for Tor.com, and co-host and producer of the Hugo-nominated Coode Street Podcast. A fourteen-time Hugo Award nominee, Jonathan won the World Fantasy Award in 2010 for his work as an editor, and his anthologies have won the Locus Award for Best Anthology three times (2008, 2010, 2013) and the Aurealis Award five times. As a freelance editor, Jonathan has edited or co-edited more than fifty anthologies and twenty single-author story collections, which have been published in Australia, the United Kingdom, and the United States. He also works as a consulting editor for Tor.com, where he acquires and edits original novellas (Tor.com Publishing) and short fiction (Tor.com).
July 30: Ann Leckie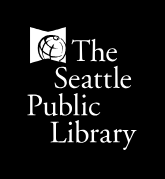 Seattle Public Library, Central Branch
1000 4th Ave.
Seattle, WA 98104
Ann Leckie is the author of the Hugo, Nebula, and Arthur C. Clarke Award-winning novel Ancillary Justice. Its sequels, Ancillary Sword and Ancillary Mercy, each won the Locus Award and were nominated for the Nebula Award. She has also published short stories in Subterranean Magazine, Strange Horizons, and Realms of Fantasy. Her story "Hesperia and Glory" was reprinted in Science Fiction: The Best of the Year 2007, edited by Rich Horton.
---
The University Book Store, Seattle Public Library, and Hugo House are ADA compliant accessible spaces. If you have questions about the accessibility, parking, or other assistance, please contact communications@clarionwest.org.
The Clarion West Summer Reading Series is sponsored by the Seattle Office of Arts & Culture, King County 4Culture, Hugo House, the University Book Store, and the Seattle Public Library. If you are interested in helping to sponsor the summer reading series or sponsor the Write-a-thon, please contact us at director@clarionwest.org.