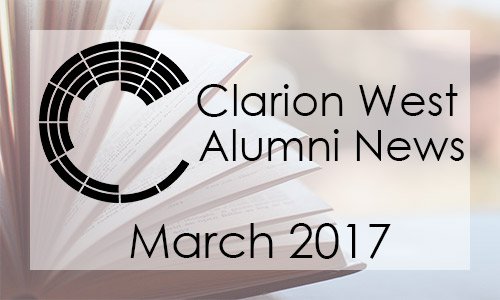 Welcome to the Clarion West March Alumni News! There's a lot of excellent news this month in awards and publications.
There are still spaces available in these One-Day Workshops:
See the One-Day Workshops page for all the details.
Alumni, if you have news you'd like to share with the Clarion West community, send it to alumni@clarionwest.org. We want to hear about both personal and publishing news, and we love pictures. News received by the first of each month will be included in that month's Alumni News.
Awards
Nebula nominations have been announced! Several Clarion West alumni have been nominated this year: Nisi Shawl (CW '92) for Everfair, Kij Johnson (CW '87) for "The Dream-Quest of Vellitt Boe," and Caroline M. Yoachim (CW '06) for "Welcome to the Medical Clinic at the Interplanetary Relay Station│Hours Since the Last Patient Death: 0." Congratulations, all!
Malcolm Devlin (CW '13) is shortlisted for the BSFA for "The End of Hope Street."
This year's Aurealis Awards short list features Ian McHugh (CW '06) for "The Baby Eaters" and Jack Nicholls (CW '11) in two categories for his story, "Dune Time."
The Locus Recommended Reading list is out, and Clarion West has more than a few alumni on it:
Daniel Abraham (CW '98) as both himself and as half of James S. A. Corey
Stephanie Burgis (CW '01)
Curtis Chen (CW '14)
Tina Connolly (CW '06)
James Alan Gardner (CW ' 89)
Andrea Hairston (CW '99)
Kameron Hurley (CW '00)
Kij Johnson (CW '87)
Richard William Larson (CW '14)
David D. Levine (CW '00)
S. Qiouyi Lu (CW '16)
Sonia Lyris (CW '92)
Usman Tanveer Malik (CW '13)
Mary Anne Mohanraj (CW '97)
An Owomoyela (CW '08)
Dominica Phetteplace (CW '07)
Cat Rambo (CW '05)
Gord Sellar (CW '06)
Nisi Shawl (CW '92)
Alice Sola Kim (CW '04)
Rachel Swirsky (CW '05)
JY Yang (CW '13)
Caroline M. Yoachim (CW '06)
E Lily Yu (CW '13)
Publications
A Secret History of Witches, by Louisa Morgan (also known as CW 1993's Louise Marley), will be published in September 2017 in a hardcover edition. Plans are underway for a book launch party at University Book Store in Seattle–stay tuned for details.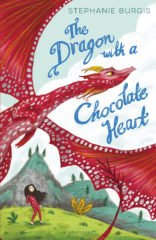 The Dragon with a Chocolate Heart, a middle grade fantasy novel by Stephanie Burgis (CW '01), was published in the UK in February. The US edition will be published in May. The Guardian featured the book on their Children's Book Roundup in late February.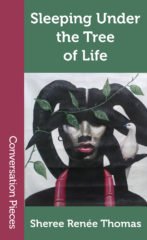 Sleeping Under the Tree of Life, by Sheree Renée Thomas (CW '99), was published last year by Aqueduct. It features poetry and short stories, and received a Publisher's Weekly Starred Review. Her story, "Who Needs the Stars if the Full Moon Loves You?" appeared in Revise the Psalm: Work Celebrating the Writing of Gwendolyn Brooks. The collection was published to celebrate what would have been Gwendolyn Brooks's 100th year. Her short story, "Tree of the Forest Seven Bells Turns the World Round Midnight," appears in Sycorax's Daughters, a new collection of black women's horror and scholarship.
She also edited with along with Nisi Shawl (CW '92) a special double-volume of Obsidian: "Speculating Futures: Black Imagination & the Arts." Featuring stories by Christopher Caldwell (CW '07) and Alex Jennings (CW '03), this double volume also includes poetry, a graphic novel excerpt, drama, scholarship, and visual art.
Nisi Shawl's (CW '92) story, "Queen of Dirt," appeared in Apex in February. She was also interviewed by G. G. Silverman about Everfair and other topics.
Chinelo Onwualu (CW '14) was interviewed about her work by editor Rivqa Rafael in The Future Fire.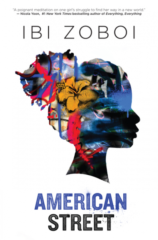 Ibi Zoboi's (CW '01) novel American Street was published in February. The book has gathered numerous fantastic reviews from places like The New York Times (who called the book "self-assured, elegant and utterly captivating"), The Book Smugglers, and BookPage.
Adele Gardner (CW '04) has a new short story out, another fantasy tale involving cats! "The Good Son" appears in Deep Waters, Volume 2.
Cynthia Ward's (CW '92) short alternate-history novel, The Adventure of the Incognita Countess, is now out from Aqueduct Press.
Anne Toole (CW '11) was interviewed in Digital Production Buzz about writing for webisodes, video games, and television.
"Destroy All Monsters," by Robert Guffey (CW '96) was published in the tenth anniversary edition of the Mailer Review.
---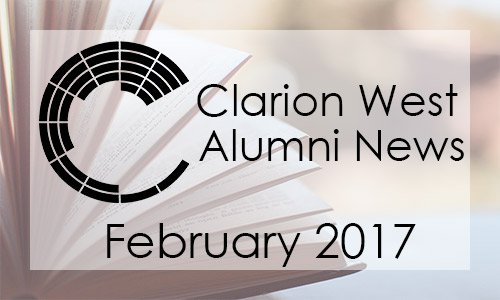 For the February Alumni News, we have stories, books, poems, and a cover reveal that's knocked our socks off!
Applications are rolling in for the 2017 Summer Workshop, and our volunteers and staff are busy preparing. Applications close on March 1, so if you're planning to apply, now is the time.
We also have several One-Day Workshops still open for registration.  Head over to the One-Day page for more details and to register.
As always, we want to hear from our alumni! Email your news (personal and publishing) to alumni@clarionwest.org by the first of every month for that month's Alumni News.
Publications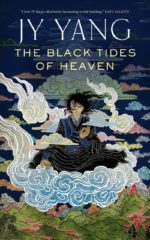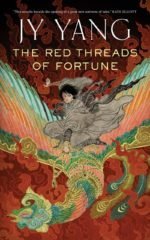 The covers for the linked novellas "The Red Threads of Fortune" and "The Black Tides of Heaven" by J.Y. Yang (CW '13) have been revealed, and they're absolutely beautiful! The novellas are due out in September from tor.com.
Adele Gardner (CW '04) has a new story, "Lake Heart," in the December 2016 edition of Deep Magic (her classmates may remember a much earlier incarnation of this tale–the dragon kite lives on!).  Adele is in the process of crafting a novel featuring the characters and world of this story.  For Hampton Public Library's 2016 National Novel Writing Month events, Adele led two workshops: "Submitting Your Manuscript" and "Where Do You Get Your Ideas?"
She's had six poems published recently, four of them new speculative poems and one mainstream: "Cold Sleep," in Pedestal Magazine; "Well, Water, Stars," in Silver Blade; "Spell for a Friend," in Eternal Haunted Summer; "October Moon Glares" and "Morning," in Lupine Lunes: Horror Poems & Short Stories; and "Not Today," in Blood and Thunder.
Adele is also thrilled to report three new publications for her father, Delbert R. Gardner, for whom she serves as literary executor: "New Wings for the Muse," in Peacock Journal; "The Manly Art," in From Sac; and "'She's Got Good Steel in Her': Tribute to a Teacher: Taylor E. Miller," in Veterans' Voices, Vol. 64.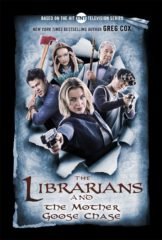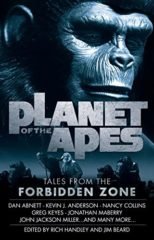 Greg Cox (CW '84) has a number of new works coming out in 2017:  a short story, "Endangered Species," in Planet of The Apes: Tales From The Forbidden Zone; The Librarians and The Mother Goose Chase, a new novel based on the TV series; and the official movie novelization of War For The Planet Of The Apes.
Curtis C. Chen (CW '14) has sold Simplified Chinese rights for Waypoint Kangaroo and Kangaroo Too to CITIC, one of China's biggest publishers. They will translate and publish Waypoint Kangaroo by the end of 2018. For more details, read his latest author newsletter. He also wrote a recommended reading list for the Multicultural Children's Book Day blog, and in March he will be on a an Emerald City Comicon live-podcast panel, "Inconceivable!: A Game of Nerdery and Nonsense."
Jude-Marie Green's (CW '10) short science fiction story, "Not All Who Wander Are Lost" (yes, taken from the line in Tolkien) will be published in Perihelion on February 12, 2017.
"Requiem for the Unchained," by Cae Hawksmoor (CW '16), appeared in Beneath Ceaseless Skies in January.
K. C. Ball's (CW '10) story, " Cretaceous on Ice," appeared in Perihelion in January.
"People of the Wild," by Genevieve Williams (CW '02), was published in Persistent Visions in January.
Malcolm Devlin's (CW '13) first collection, You Will Grow Into Them, is now available for preorder from Unsung Stories.
"Goes Both Ways," by Shannon Fay (CW '14), was published in Daily Science Fiction in January.
---
Looking for news from past months? You can find it at the Alumni News Archive.