We are moving our Summer of Science Fiction & Fantasy Reading Series to the virtual world. During the summer, we will host an event each week on Tuesday evenings at 6pm.
Readings include selections from recently published books, unpublished stories, or novels-in-progress. The featured reader also answers questions about writing, teaching, editing, and other topics.
The readings will be live via Zoom and streaming on YouTube.
Please contact communications@clarionwest.org to request Closed Caption services.
---
June 23: Andy Duncan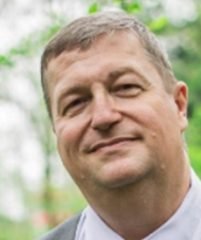 Boisterous, humorous, fantastical, and fabulist, Andy Duncan's fiction has been honored with a Nebula Award, a Theodore Sturgeon Memorial Award and three World Fantasy Awards, the most recent for Wakulla Springs, a 2013 Tor.com novella co-written with Ellen Klages. His third collection, An Agent of Utopia: New and Selected Stories, was published in 2018 by Small Beer Press. A South Carolina native and Clarion West graduate, he teaches writing in the Maryland mountains at Frostburg State University, which promoted him to full professor in 2019.
June 30: Eileen Gunn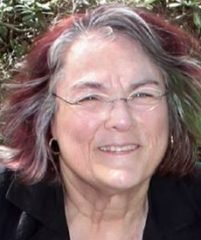 Wry and brilliant, Eileen Gunn is a short-story writer, essayist, and editor, the author of two story collections: Stable Strategies and Others (Tachyon Publications, 2004) and Questionable Practices (Small Beer Press, 2014). Her fiction has received the Nebula Award in the US and the Sense of Gender Award in Japan, and been nominated for the Hugo, Philip K. Dick, and World Fantasy awards and short-listed for the James Tiptree, Jr. award. Gunn was the editor/publisher of the Infinite Matrix, an early and influential SF magazine on the Web, 2001-2008. She serves on the board of directors of the Locus Foundation, and served for 22 years on the board of directors of the Clarion West Writers Workshop. Her website is at http://www.eileengunn.com/.
July 7: Tina Connolly and Caroline M. Yoachim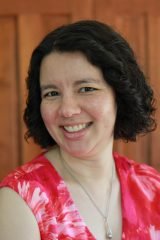 Tina Connolly (L) is the author of the Ironskin trilogy from Tor Books, the Seriously Wicked series from Tor Teen, and the collection On the Eyeball Floor and Other Stories from Fairwood Press. Bewitching, clever, delightful, original, and unexpected, Tina Connolly's stories have appeared in F&SF, Tor.com, Uncanny, Analog, Lightspeed, Beneath Ceaseless Skies, Women Destroy SF and many more. Her stories and novels have been finalists for the Hugo, Nebula, Norton, Locus, and World Fantasy awards.
Caroline M. Yoachim's (R) imaginative stories are bittersweet and haunting. She is a prolific author of short stories, appearing in Asimov's, Fantasy & Science Fiction, Uncanny, Beneath Ceaseless Skies, Clarkesworld, and Lightspeed, among other places. She has been a finalist for the Hugo, World Fantasy, Locus, and multiple Nebula Awards, and her stories have been reprinted in multiple year's best anthologies and translated into several languages. Yoachim's debut short story collection, Seven Wonders of a Once and Future World & Other Stories, came out in 2016.
July 14: Nalo Hopkinson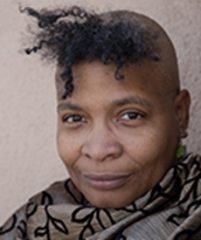 Vibrant and edgy, rich and dazzling, deeply human and humane, Nalo Hopkinson was born in Jamaica. She lived in Jamaica, Guyana, the US and Trinidad before moving to Canada as a teenager. She has published six novels and numerous short stories. Her first novel, Brown Girl in the Ring, won the Warner Aspect First Novel contest. She has also received the Campbell and Locus Awards, the World Fantasy Award, and the Sunburst Award for Canadian Literature of the Fantastic. She currently lives in California, USA, where she is a professor of Creative Writing and a member of a faculty research cluster in science fiction. In 2018, she was awarded Eagle-Con's Octavia E. Butler Memorial Award, given in recognition of impactful contributions to the world of science fiction, fantasy and speculative fiction, with the spirit and conviction demonstrated by multi-award winning author Octavia E. Butler. She is the author of "The House of Whispers," a new graphic novel in Neil Gaiman's "Sandman" Universe. She is currently completing Blackheart Man, an alternate historical fantasy of the Caribbean.
July 21:  Information coming soon. 
July 28: Information coming soon. 
The Clarion West Summer Reading Series is sponsored by the Seattle Office of Arts & Culture, King County 4Culture, Amazon Literary Partners, the University Book Store, and the Seattle Public Library. If you are interested in helping to sponsor the summer reading series or sponsor the Write-a-thon, please contact us at director@clarionwest.org.