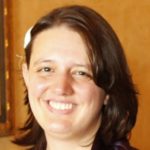 active 1 year, 4 months ago
Change Display Name
| | |
| --- | --- |
| Display Name | Madison Keller |
Updates
My Progress

Fourth update 7/14/2017: Got 3045 words done today and finished first draft of this story! That puts me at 11,229 words so far, which means I've met my write-a-thon goal! Whooo!

I will continue to post updates until the end, don't worry.

Third Update 7/9/2017: Watch my twitter for more frequent updates @maddiekellerr

Current status I have 4530 words down as of this morning. That averages out to 216 words per day, roughly. Close to my target. I'm going to keep writing today and hopefully get that up to 5250! Also, I'm not counting the work I did rewriting a story I got back from beta readers (after analysis of the story problems I ended up rewriting in 1st person, which is why I'm a bit behind on my write-a-thon goals.)

Second update: I have been writing, but keep forgetting to update here… anyway, today I got 658 words down. That puts me at 1880 so far for the write-a-thon. Divided by 9 days in the write-a-thon so far puts me at an average of 208 per day. Not quite my goal, but so close! I will try to catch up this week.

First day update: Ended up hitting it out of the park tonight! I struggled for an hour but finally hit my goal, getting 257 words done. I debated stopping, but decided I wanted to build up a bit of a buffer. I resolved to get 50 more words down before stopping. Next thing I knew I was polishing up the end of the scene, ending up with 765 words total!
About Me
Writing Sample

Poppy and the Great Expo – Read it for free on Kobo

What I Write

Epic Fantasy and humorous magical worlds

Website
Twitter Handle

@maddiekellerr

Publications

"Northern Delights" (Roar 8 Anthology, forthcoming)

"Escape from the Wild" (Enter the Aftermath, forthcoming)

"Waterlogged" (Tales from the Guild 2: World Tour, forthcoming)

"The Fluffpocalypse" (Enter the Apocalypse, 2017)

"The Monster in the Mist" (Dogs of War Anthology, 2017)

"Romancing the Tombstone" (Artifact Anthology, 2016)

"The Dragon Tax" (Book 1 in The Dragon Tax Saga)

"Dragons Ahoy" (Book 2 in The Dragon Tax Saga)

"Dragon Fried Cheese" (Book 3 in The Dragon Tax Saga)

"Clary's Asylum" (Asylum Anthology, 2015)

"Flower's Fang" (Book 1 in Flower's Fang)

"Flower's Curse" (Book 2 in Flower's Fang)

"Snow Flower" (Prequel to Flower's Fang)
Write-a-thon Goals
Writing Goals

I'm currently working full time at my day job, which has put a damper on my writing. I'm going for 250 words per day. At 41 days for the write-a-thon that is 10,250 words.

All told, the end goal for July 28th is two completed short stories in hand.

Fundraising Goals

My goal is modest. $50.