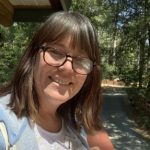 What's New
My Progress

JULY 12th Update

HUGE STEP FORWARD. Like most writers I've been struggling with the middle of my novel. What to do?

I'm a huge fan of the Four Act structure, which is nothing more than the middle act broken into two parts. Still, what to do with the middle? Then I thought of the Novel on the whole as a game, (be it a challenge game, heart breaking game, or a game of life and death.) And what do you know…viola. Everything opened up for me. I understood where my protagonist had to go next, how the action intensifies.

Act One: Intro to the game
Act Two: The rules of the Game (which don't work out so well for the protagonist) so maybe he should…
Act Three: CHEAT. Now you have the added stress of getting caught. Punishment.
Act Four: Hero undestands the game now and changes the rules.

I redid my whole plot since starting this write-a-thone. Put scenes on mini index cards. Shuffled scenes around. Found new motivations and logical cause-n-effects. And AT LAST, I have a middle (and a new climax) that makes sense for my hero. It's now HIS story. Not mine.

Attached is a photo of the new plot line. I haven't been able to get very many words written in this time, but that's OK. We forget sometimes that the first pathway to good writing is good thinking. Now I have a solid path to follow. May I be a bit of a geek and say, YIPPEE!!

Enjoy,
Bogie
What I Write
Writing Sample

Bad news always comes in pairs. Hunter decided this was a basic truth of life the day he accidentally shot Old Man Hoot's prized stag in the leg with an arrow. PopPop paid their neighbor three chickens, four ducks and five jars of honey, but the old man still banished him from ever tracking rabbits on his land again. As Hunter trudged back to their tree house, PopPop announced the second bad news of the day.

"That was the last of the honey. Now we can't afford the Bow Master's coaching fees. You'll have to wait for Uncle Raw to come home and teach you how to hunt."

Hunter's eyes went wide. "But that's not 'till end of summer."

"I'm sorry, son. But for now, no more hunting without a coach."

Yes, bad news had a way of creeping up on a fella and landing a second punch.  PopPop locked his short bow in the sitting room trunk and, every Sowday, Hunter had to help Old Man Hoot draw his maps. Hunter's long fingers gripped the crooked railing tight as he watched the last star of the morning fade away. Thank the Sun, the last day of summer was here. Thank the Moon, Uncle Raw was coming home

What I Write

My writing leans towards anything imaginative and quirky. Currently I'm finishing a novel for my MFA in Creative Writing degree from Dominican University of California, a fantasy story about a young deaf boy who longs to hunt the elusive and mythical Alpine Raccoon, a beast as big as a wolf and just as dangerous.

Publications

Various Children's stories in Surprise Magazine

Various pieces of flash fiction and short stories in The Tuxedo literary magazine

Various short articles and blog posts on Dominican's MFA Newsletter and blog site.
My Write-a-thon Goals
| | |
| --- | --- |
| Writing Goals | This is my first time participating in the Clarion West write-a-thon. My big goal is finish the first draft of my novel. |
| Fundraising Goals | I've never fund raised before either. I wonder if I can reach $100? Lets give it a try! |