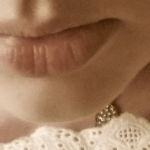 Active 2 years, 8 months ago
About Me
| | |
| --- | --- |
| Display Name | Cecily Lovejoy |
| Twitter Handle | |
| Website | |
What I Write
Writing Sample

In the late afternoon they walked on the old tracks running by the complex and ate the cheap Popsicles Sam had brought from the laundromat.  A customer had come by who had bought two boxes but didn't like grape.  Alex didn't like grape but ate hers anyway, licking the sticky purple dye off her hands and stashing the wrapper in the back pocket of her jeans.

(Sam almost said something about that, but subsided when Alex stared.)

"How does a complex get lost, anyway," Alex said.  She wasn't really asking; she almost didn't care.  The tracks stretched out in front of them, broken and jagged and tufted with grass.  Above, the power lines had too many wires.

Sam shrugged.

"It isn't like a sock.  Or a penny."  Beer cans, an old shoe.  Alex's toe twitched in her own sockless sneaker.  She wanted to kick something.

"Penny'd spend too fast."  Sam's boots smacked with each step, a wordless exclamation.  "No one's gonna lose a penny, Al."

"I might."

"You don't even have a penny."

"I might."

"Liar."

Alex shrugged.  "I got a sausage, anyway.  Gonna feed it to Bumpy."

"Onion's shit for dogs."  Sam stopped in the middle of the track, bending over to mess with something.  Alex watched, sweat dripping down the back of her neck, then looked up at the sky instead.  It was blue, cloudless, blue.  She wondered what it tasted like.

"Dreams, mostly."

Alex brought her head down with a jerk.  "What?"

"Complexes.  You can see 'em in dreams.  Otherwise they're invisible."

"Nuh-uh."  Her mouth was purple, grape, gross.  "This one isn't."

"Not to you, dummy.  It isn't yours."  Sam straightened up, holding a long flap of torn boot-sole.  "What'd I tell you.  Lost things."

"I guess."

They kept walking.

What I Write

mythic fiction, solarpunk, fantasy, fanfiction. ♥  the excerpt above is from traintracks, a short story-in-progress exploring hades myths.

Publications

none yet!
My Write-a-thon Goals
| | |
| --- | --- |
| Writing Goals | 250 words every weekday, with focus on slow-writing and edits on the weekends.  ♥  (and the 4th off, because fireworks, and my birthday, too, just because.)  i'll be doing a status update with my daily wordcount on twitter. |
| Fundraising Goals | i'd love to have at least one random person stop by and be like… "gee… i should toss a few dollars at clarion west, because Stories are Important."  and!  also! for everyone who has donated to donate again, because you are also Important. |