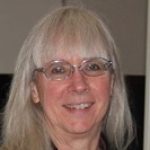 About Me
| | |
| --- | --- |
| Display Name | Celeste |
| Twitter Handle | @Celeste40055737 |
What's New
My Progress

Finished! Last night, I completed my Clarion West Write-a-thon by submitting the last of my critiques. For my novel, I wrote 74,000 words over 42 days, with a minimum of 1,000 words per day. I submitted six short stories, and wrote critiques for my critique partners, who also generously provided thoughtful critiques of my writing.

Many thanks to those who sponsored me. Between us, we raised $350. If you've been waiting for me to reach the finish line, I've done it, and there is still time to support Clarion West by clicking on the Sponsorship button above.
What I Write
Writing Sample

I gallop out of my huge house, giggling madly. I have escaped, and no one will find me this time. Careening over the stone patio, I flop behind the border of sweet roses the color of blood. Moist soil cools my bare knees.

I don't hear shouts of alarm. No one calls for me. Nanny must be asleep, not just resting her eyes as she often claims.

I see my goal, the fortress of trees on the other side of the garden. Barriers of bright color are layered in short plants with red/orange/blue blossoms that edge yellow/green/purple leaves backed by spires of light/medium/dark blue flowers. I plot my path – not the straightest, but the safest – behind the tallest plants.

My heart pounds as I dash to the first bow of greenery and flatten myself in the rich dirt. The odor of earthworms and Grandmother fills my nose. I only hear birds sing, insects buzz and my own muffled giggles. I crawl along the row until I reach the next gap. I sneak across the space; running might catch someone's eye.

Scurrying along, I move closer and closer to my goal, fear and longing in every step. The smell of flowers shifts from sweet to peppery to earthy as I creep past rainbow shades. Bark pricks my hands and knees.

I arrive at the final gap in the tall shrubbery that rings the garden. On the other side of the last row of coddled, clipped and boring plants is the wild freedom of the untamed forest. Aching to run without limits, to shout at the top of my lungs, to dance in frenzied joy, I race through the hedge, and the strong arm of the gardener grabs me around my waist and swings me back in the direction of home.

What I Write

I write novel length speculative fiction. Currently, I'm learning how to revise the naive first drafts of my science fiction trilogy and my fantasy series.

Publications

All of my publications are in scientific journals, which is so not the same as fiction.
My Write-a-thon Goals
Writing Goals

I have attained my writing goals:

Start the first draft of my sequel to Genesis of a Warrior Queen. (minimum 1,000 words per day = 42,000 words)
Complete 6 weekly writing prompts. Actually, I have a hard time writing to other people's prompts, but I did submit a short story each week. I also critiqued from 4-7 stories for my critique partners each week. 

Fundraising Goals

Have 5 non-family friends sponsor me for at least $5 to meet my writing goals.
Have 10 family members sponsor me for at least $5 to meet my writing goals.
Have 2 people sponsor me for each weekly writing prompt I complete (you get to read them!). $30 donation
Have one person sponsor me for each week that I complete my first draft goal of 7,000 words (you get to be beta reader for the penultimate draft of Genesis of a Warrior Queen). $30 donation

Double your giving: I will match donations up to a total of $175.