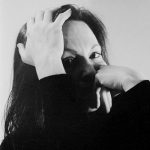 Active 10 months, 2 weeks ago
About Me
| | |
| --- | --- |
| Display Name | Dorothy Emry |
| Twitter Handle | @nerdwrites |
| Website | dorothyemry.com |
What's New
My Progress

Monday 6/29/2020

This first week of the write-a-thon really got me moving ahead on the new novel. I surpassed my goal to work 1 hour a day and ended up spending 8 1/4 hours instead of the 7 hours I set out to do. This past Sunday I started out the week strong by writing 2 hours that day. I'm up to Chapter 3 and have added a lot to the main character's background/bio.
What I Write
Writing Sample

From ZOMBIE CAFÉ:
Running along a street, even being chased by a pack of the undead, Lisa had to pause when she saw it: a lighted storefront.
Not done, simply not.  Zombies didn't need light; humans needed the dark to hide from the Zs. She'd lost track of how long it had been since the NOTLD­—Night of the Living Dead—changed from horror flick to fact, but definitely long enough that any lights left on since the event had burned out or been bashed out by the still quick among the Earth's population.
Speaking of quick, she didn't really pause at all. Her feet didn't stop, she didn't falter in her habitual visual sweep of the area around her, but a surprised "huh," punctuated one exhale while she slid her back along the solid wall of a building on the unlit side of the thoroughfare. Blink. She turned away. Then her eyes darted again to the windows up ahead. Hallucinations had been known to happen after too many hours on the run sans any stops for food or sleep. Blink again. Clear vision, clear mind, but the sight in front of her remained.
Multicolored neon signs shed electric blues, pinks, and greens onto the pavement, announcing way too many beer brands for one joint. Other words, that make no sense seen together in one place, filled the windows almost frame to frame: "cash now," "next day drop off," "tattoos," "donuts tacos burgers," "live bait," "games comics cards." Interspersing the words were glowing stylized icons of scissors, roses, ice cream cones—you name it.
She detoured, angling her flight to get a closer look. Shuffled footsteps barely audible in the alley behind, she figured she had a little time—enough to slow down for a second or two to check this out. Once past the storefront, the lights would no doubt distract her pursuers long enough to make up for the lost time and enable her to outdistance them.
She noticed the one relatively dark spot in the windows. Moving forward, readjusting her vision, she got the second, third and fourth shocks of the night: In the only non-neon lighted section of the window was a poster board sign that read: HELP DESPERATELY NEEDED! No pay. Safe Environment. Only humans need apply. Inside zombies were seated at tables, staring up at a flat screen TV in the far corner and daintily—for the undead—snacking from platters placed before them by…shocker number four: living, breathing humans among them zipping back and forth from table to booth to counter.

What I Write

Anything that strikes my fancy, but mainly stories that tend to slide into fantasy and the supernatural side of the world. I've written paranormal romance, stories about the zombie apocalypse, one long story about a villain who imprisons people's souls in recently vacated bodies, and I've been working on a long epic high fantasy saga since high school (who hasn't?). I've dabbled in science fiction and steampunk, too. There's usually a hint of humor in my work, something I've no doubt picked up through prolonged exposure to the Whedonverse and Monty Python.

Publications

Zombie Café (a novel) 2019
Zombie Blues (a short story collection) 2019
one chapter in the collaborative steampunk novel  Army of Brass (2018)
a short science fiction story "Outside the Grid" in Escape Velocity the Anthology (2011)

Writing as Kat Duarte (paranormal erotic romance novellas):

Angel Gets Her Wings (2009)
Goldie and the Three Bares (2009)
Rise of the Wolf (2009)
My Write-a-thon Goals
Writing Goals

I will work at least 1 hour a day on my latest project, a new fantasy novel with the tentative title Second Fate. (One hour a day may not seem like much, but believe me, after a long day at my pay-the-bills job when I all I want to do is zone out in front of the TV it takes a lot of effort to find the energy for more work!)

The new novel in a nutshell: Cassidy appears to be a middle-aged waitress at the Lo-Cal diner, but her real job is being the latest soul to fill the position of Lachesis the second Fate, dispensing and weaving the threads of human lives until her sister Atropos cuts them. One problem: she and her friend Death discover a backlog of souls entering the afterworld. Threads are dangling, the great tapestry is tangling, and the world of the living is nearing a critical overload. Is this chaos part of the divine plan or is someone messing with the natural order­—and if so, why?

Fundraising Goals

In this difficult and strange year giving even a small amount is a big deal. So if you can give—no matter what the amount—we writers owe you a big thanks! Remember that your entire contribution goes to support Clarion West and is also tax deductible. And…if you sponsor me, you might be interested in one of these prizes:

$25 – I will mail you a physical copy of one of my books, your choice of what I have here at home. (I even have a few copies of my out-of-print Kat Duarte novellas.)
$50 – Get a character in my new fantasy novel named after you. Be a lost soul haunting Cassidy's diner! Join the crowd waiting to cross over into the afterworld! Become one of the Four Horsepeople of the Apocalypse! Who knows what the Fates have in store for you!