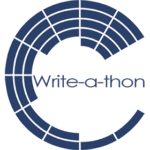 active 8 months, 1 week ago
About Me
| | |
| --- | --- |
| Display Name | E.Hambrick |
| Twitter Handle | @seafoamglowstic |
What's New
My Progress

6/15/17 – Write-a-thon pre-tally –

current position: 56,845 words

I'm excited and nervous to start this write-a-thon, as I haven't done any challenges since my Nanowrimo attempt last year. I fluctuate between wondering how I'll be able to stretch out the remainder of the story so that I'll have 20k words by the end, and knowing that I still have so much to say. We'll see how it goes.
What I Write
What I Write

Fiction – Mainly fantasy, a smidge of sci-fi.

Guilty pleasure writing – fanfiction
My Write-a-thon Goals
| | |
| --- | --- |
| Writing Goals | 80,000 words OR the completion of the 2nd draft! Ultimately the word count doesn't matter, it's time to quit dragging my feet and finish this draft! I estimate that I'm three quarters from the end so 80k might be a bit of a stretch, but we'll just have to see. |
| Fundraising Goals | $50 – I don't imagine that many of my friends/acquaintances will be able to donate that much at this time, but whatever you can will help! If we meet this goal maybe we can raise it and see how high we can go. |