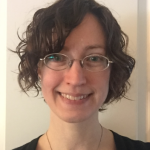 active 3 months, 3 weeks ago
Change Display Name
| | |
| --- | --- |
| Display Name | Elizabeth Bartmess |
Updates
My Progress

Jul 23, 2018: Carried my chapter-level outline revisions and character arc revisions down to scene summaries, fixing a number of small issues on the way. Finally began to write scenes again, including making progress on a particularly difficult one I started writing multiple times.
Jul 16, 2018: Character arc revision for remaining minor characters.
Jul 8, 2018: I did high-level work this week: cleaned up character arcs for the three point-of-view characters plus four secondary characters, on a chapter-by-chapter basis. I also figured out a way to give a romantic couple more screen time together (which I'd been hoping to do for a while but couldn't see a way to until this week) and replotted some scenes to handle that.
Jul 1, 2018: Up to 9 of 70 scenes, though two are likely to be split into 2-3 scenes (so technically more like 11-12 scenes).
Jun 24, 2018: 6 of 70 scenes done (9%)! Four existing scenes revised and two new scenes written.
Jun 12, 2018: Getting ready to start!
About Me
Writing Sample

Aimee centered her balance on the slippery pond rock in the Unseelie Castle's least-used interior courtyard. She set her hands on the high stone windowsill above her, water dripping from her hair and sleeves. Her butterfly army's Morale Division, resting on the tiny courtyard's broken statues and mildewed outdoor furniture like a massive sparkling carpet, began to sing Chumbawumba's "Tubthumping" over their telepathic link.

What I Write

Humor fantasy! My work in progress, Millennial Femme Berserker, is a novel about friendship, heroism, and bad decisions, set in a malfunctioning magical amusement park. Think Terry Pratchett's Tiffany Aching series meets a modern, edgy Lisa Frank.

Website
Twitter Handle

@theoriesofminds

Publications

• Deciding whether to attend Clarion West, for disabled writers (blog post).
• Good representation of autistic characters in fiction, part I, part 2, and part 3.
• For more, see my website!
Write-a-thon Goals
Writing Goals

Complete the fourth draft of my current novel. (I did the second draft during last year's write-a-thon, and the third draft in between then and now.)

Fundraising Goals

For any donation, I will send you weekly updates.
Special opt-in reward for people curious about writers' revision processes: Each week I'll send you parallel excerpts from the first, second, third, and (possibly) fourth drafts, with comments on why I made the changes I did. Email me at elizabeth.bartmess@gmail.com to opt in.
Tier-based rewards: If you select one of the following Twitter-based sponsor rewards, I will also send excerpts to introduce you to the relevant characters. If you're not on Twitter, I'll send you a transcript.

• For $5, at least 2 of my characters will give you 1 or more pieces of bad advice on Twitter (and maybe some good advice). You do not have to be on Twitter for this.
• For $15, at least 2 characters will have a conversation with each other (and possibly you) on Twitter that includes outrageous but impressive and flattering lies about your fictional exploits.
• For $25, at least two characters will live-tweet one longer or two shorter TV episodes of your choosing (with some restrictions, e.g. no horror), or a short story.
• For $50, at least two characters will live-tweet a movie of your choosing (with some restrictions, e.g. no horror), or a novel.

Once I know you've sponsored me (usually the Friday night of the week you sponsor me), I'll contact you to confirm that you want the relevant reward.