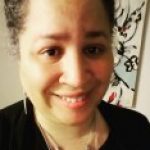 Active 1 year, 6 months ago
About Me
| | |
| --- | --- |
| Display Name | LH Moore |
| Twitter Handle | @ElleHM |
| Website | |
What's New
My Progress

2019 UPDATES

8/3/19: Well, this year's Write-a-thon is a wrap! I am happy with the progress that I made and hope to keep the momentum going. A big "Thank you!" to my supporters this year!

7/30/19: I can honestly say I've been getting some writing done more regularly. Got started on my novel, added to one short story and worked my way through revisions on another. I feel like this Write A Thon was definitely productive for me in my own way.

7/8/19: A business trip sidelined me from writing for a few days, but before I left I got my short story to a good place. Some more transitions, some more tweaking and I think it'll be ready to start submitting.
***
6/23/19: SO IT BEGINS! The Write-a-Thon officially kicks off today! This is Year Three for me and my 2019 goals are pretty reasonable: 1. Get back into a regular writing schedule. 2. Aim for at least 1000 words/day (everything else is bonus!) 3. Finish at least one short story and make progress on anything longer. That's pretty do-able, right?

***
6/10/19: It is almost time for another Write-a-thon? Where has the year gone? Well, this is a great motivator for knocking out a story!

2018 UPDATES

6/23/18: Got cracking on "Spire" again and got to 2204 words. Transformation and betrayal and pineapple juice…not necessarily in that order. Read more about it here.

***

6/16/18: Just finished my first writing sprint! Got 981 words down on a new short story with a working title of "Spire." I'm really digging it so far. You can read all about it here or here!

***

6/15/18: Another year, another Write-a-Thon! I'll be starting and blogging my sprints again starting tomorrow, 6/16! Let's do this!

2017 UPDATES

7/9/17: Writing sprint #2! My goal was to knock out a rough draft for an article about speculative fiction. Managed to exceed the minimum word count. You can read my ramblings about it in my journal.

6/21/17: First writing sprint today! Went from 479 words to 1150. I decided to work on a novel-in-progress called "Between the Mountains and the Sea" (working title). It felt good to get words down like that. You can read my journal about it on my blog.
What I Write
Writing Sample

An excerpt from a work-in-progress entitled "Lady of the Barren Plain":

There is a hum that resonates throughout the very web of all there is—a melody familiar, its harmony a complement.

Khnum's wheel is always spinning, its revolutions endless in time where time has no meaning. We are essence and air sprung from nothingness in his constantly moving ka-creating hands; the substance that is our souls spilling, flowing, and being recaptured. He smiles, this Creator, as his fingers mold, smooth, shape and caress—the definition of his work coming into being.

Khnum. Maker of gods and men. Maker of the force that drives us and connects us to what we and all others are. He is the unifier, the creator of life.

We are but clay as he wields us.

And then we are free, birds flying fast—our bodies only vessels to be emptied to find ourselves once more.

Now here on this plane, life becomes a constant search and aspiration for the freedom of our souls from its flesh and blood confinement. Yet while we are here, we are striving to make connections—not only with ourselves—but with others as well. The soul must experience it, all the while hoping to be with itself once more.

To love, to enthrall, and to pleasure. To inspire, to loathe, to reflect.

Khnum, when he made and released us into the aether, smiled because he knows that it is through experiencing the full cycle—

This is how one ultimately becomes whole.

What I Write

I write fantasy, science fiction, and horror/dark fiction inspired by history, heritage, and folklore.

Publications

LH Moore's speculative fiction short stories were published in all three Dark Dreams anthologies; the Bram Stoker Award Finalist anthology Sycorax's Daughters; Black Magic Women; and she co-wrote a novelette with Chesya Burke for the collaborative Chiral Mad 4. Moore also has stories in FIYAH Magazine, Apex Magazine and an upcoming one in Fireside Magazine. Her poem "Vox" was published in Apex Magazine. 

A DC native exiled in Maryland, Moore is a historian with a MA in historic preservation and loves classical guitar, graphic novels, and video games.
My Write-a-thon Goals
Writing Goals

Well, I signed up so that means I need to commit to producing some stories! I've got a lot of folks out there who are like "JUST FINISH ALREADY." Fine, fine, FINE. The haranguing has worked. Butt to seat. Fingers to keyboard already.

I would like to finish at least two short stories and add more to a novel-in-progress. I think that's pretty doable!

Fundraising Goals

Whatever someone out there is willing to give out of the kindness of their speculative fiction loving hearts is appreciated!