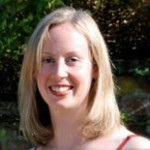 Active 5 years, 8 months ago
About Me
| | |
| --- | --- |
| Display Name | Georgina Ballantine |
| Website | |
What I Write
Writing Sample

Before I knee Ajax Brown in his sensitive man-parts, let me provide you with a short history. The irony of Ajax's name was not lost on my classmates at Peake High. At the challenging age of 13, while us girls were shopping for A cups and 'feminine hygiene' products, Ajax Jelani was beyond diminutive. His parents, wondering why their only son wasn't following in their majestically proportioned footsteps, hauled him off for multitudes of blood tests. After all, they had named him in anticipation of great things to come. His Amazonian Greek mother chose Ajax, 'The Eagle', after the renowned Homeric warrior and his muscle-bound, half-Kenyan, half-Fijian father selected Jelani – 'Mighty one'. The tests came back negative. There was nothing wrong with Ajax other than his own parents' expectations.

What I Write

YA Speculative Fiction writer, specialising in myth.

LOGLINE FOR 'DEATHLY', YA novel-in-progress.
From urban Sydney to the gates of Hades, seventeen-year old agoraphobe Fenix Young swears to find the necromancer who can liberate her demon-slain brother from an eternity of shadow. Will she survive discarded deities, a cranky twenty-first century sorceress and a mercurial ex-boyfriend to cheat the afterlife of one, beloved soul?

Publications

None as yet.
My Write-a-thon Goals
Writing Goals

To complete the first draft of my novel.
Around 50,000 words to go.

Fundraising Goals

I will try for sponsors, but sadly I'm unconvinced that any of my friends will sponsor a cause that doesn't involve saving people or furry critters.