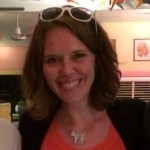 Change Display Name
| | |
| --- | --- |
| Display Name | Lauren Dixon |
About Me
Writing Sample

When the third period bell went off, I jerked awake and slapped the drool from my cheek. Ugh, study hall. I'd thought that if you got straight A's, that by the time you got to high school, they'd have to give you a free hour to yourself or something. But no, you still got stuck with study hall. Most days I just sat there thumbing through my physics book, trying to ignore Caleb Bell and his spitball brigade. I don't care how basic it seemed, I'd never figure gravity out. What goes up, must come down, but never in space, right? So what was the big deal?

The big deal was three weeks ago a tornado had snatched up my Granny and she hadn't been seen since.

What I Write

Surreal, weird, horrific. Young adult and old adult.

Website
Twitter Handle

iamboogie

Publications

"If You Can't Take the Heat, Don't Hire a Yeti," Menacing Hedge

"Shut up and Show Me the Pumpkin Spice," theEEEL

"Sheela of the Good Shepherd," Three-Lobed Burning Eye
Write-a-thon Goals
Writing Goals

I plan to write six chapters of "Fall on Me," my latest YA novel, about an ace high school reporter trying to uncover the secret to the tornado-related disappearance of her granny in the sleepy town of Marietta, Texas.

Fundraising Goals

I would like to raise at least $100 for Clarion West this year.

If you donate $25 to my Write-a-thon campaign, I will feature a character with your name in my novel.