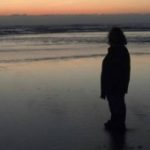 Active 10 months, 2 weeks ago
About Me
| | |
| --- | --- |
| Display Name | Gwen Whiting |
| Twitter Handle | gwenwhiting |
| Website | |
What I Write
What I Write

I write fantasy novels, typically with an emphasis on magic.

Publications

Previously, I published The Universal Mirror with Hydra Publications under the name Gwen Perkins. It was republished later with Rara Avis under Gwen Whiting, but is now currently out of print.

With my co-author (and husband) James Whiting, I have written two other novels, Fortress of Bones and Kingdom of Wolves, that are currently looking for a home.
My Write-a-thon Goals
| | |
| --- | --- |
| Writing Goals | With all that is going on in the world right now, my biggest goal is to get back into the habit of writing daily. I'd like to get at least 250 words on the page every day. |
| Fundraising Goals | ?? |