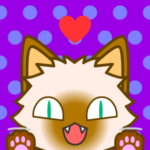 active 1 year, 4 months ago
Updates
My Progress

Day 3. I seem to have forgotten days 1 and 2. They will be missed. Day 3 isn't looking so hot either, as I spent a good deal of my writing time trying to unlock my account. But I am here now and there are goals to be seen. Lets all do our best.

Day 4. I've opened my characters facts sheet once today. Didn't add anything to it though. It's now 11pm ish where I am so that's as good a time as any to start my 30 minutes. … It's now 12pm ish I did write. Maybe even for a total of 30 minutes. I have an overly excited puppy so there's really no telling.

Day 5. I wrote at 11 again for approximately 30 minutes. Progress was made. Pup was outside for the most of it.

Day 2nd to Final. I have been writing sporadically for the last few days maybe not minutes for the daily goals but more writing than I would have done if I hadn't been here.
About Me
| | |
| --- | --- |
| What I Write | I am a novice writer who at this time mainly writes for myself. I hope to have something worth sharing in the not to distant future. |
Write-a-thon Goals
| | |
| --- | --- |
| Writing Goals | I will write at least 30 minutes everyday for the entire write-a-thon. |
| Fundraising Goals | I have no fundraising goals but I do wish to support Clarion West. |