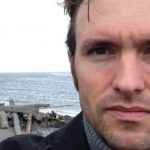 Active 9 months, 1 week ago
About Me
| | |
| --- | --- |
| Display Name | M. Huw Evans |
| Twitter Handle | @ilorien |
| Website | |
What I Write
Writing Sample

Baculovirus, when ingested as an incidental contaminant on leaves devoured by the hungry caterpillar, reprograms that caterpillar, arresting its development and transforming it into a baculovirus manufactory. Following death, the caterpillar corpse liquefies, and its remains anoint leaves that will prove irresistible to the next hapless hungry caterpillar to come along.

Now recall another infection. That of the caterpillar by the wasp. On rare occasions, the caterpillar who has been impregnated by that cuckolding parasitoid wasp will survive the ordeal. How it does so–whether its immune system responds before the accompanying wasp virus can disarm it or whether it manages to resist that virus's neural reprogramming, abandon the wasp larvae after they've emerged, and go on to achieve its own pupation and metamorphosis–is unknown. What is clear is that many species of butterflies carry, incorporated into their own genomes and passed on from one generation to the next, wasp genes: genes nested within wasp virus regulatory DNA. And as one might expect of genes that are retained in a population over time, these wasp genes benefit the butterfly. They confer protection against that other, arguably more insidious threat: baculovirus.

So yes, my dear hungry caterpillar, best that you are spared the wasp's attentions altogether, but should you not be so fortunate, console yourself at least with the knowledge that one ill may very well inoculate against another. Once you achieve ghosthood, the slings and arrows that you suffer now will add richer dimensions to what you later become.

What I Write

Speculative fiction that could be mistaken for something else (mostly science fiction, some fantasy, a bit of horror… all on the literary end of the respective spectra).

Publications

"Nine Instance of Rain"
GigaNotoSaurus.org
October 1st, 2014
My Write-a-thon Goals
Fundraising Goals

To raise money for Clarion West using Magic!

Wait… what?

I make magic wands.

I hand-turn them from a variety of woods, and every wand is unique. My elf assistants assure me that each wand houses, in its core, some fiber or feather or filament from a magical plant or animal (but no magical creatures were harmed in the making of my wands!); I never seem to be present for installation of such components, but I trust the elves.

 

How can you obtain one of these one-of-a-kind necessities? Well, allow me, in one word, to tell you: Donate!

 

I'm giving five of these away as perks to people who donate to Clarion West's Write-a-thon fundraiser. 

 

My top two donors will each get one. So… that makes this kind of like an auction. If you want a wand, bid donate high… and then watch for my email updates to donors, in which I'll announce the current top two donation levels. If you've been bumped out of the running, you can always come back and up your donation. When Write-a-thon ends, I'll send photos of all wands currently available (there are many) to my top two donors and they'll get to choose their wands (in descending order of donation amount).

 

BUT WAIT! That's not the only way to win a wand.

 

I will also randomly award a wand apiece to THREE donors who support writers other than me.

 

So… if you want a magic wand, hand-turned by me, donate to Clarion West via the Write-a-thon!