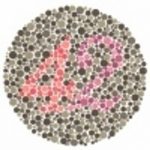 Active 9 months, 3 weeks ago
About Me
| | |
| --- | --- |
| Display Name | Jed Sabin |
| Twitter Handle | ohshitcircuit |
What I Write
Writing Sample

Nat hangs up and stands there for a moment, staring blankly at the sand enveloping her knees. It's not a good day for this. It's never a good day for this, but today is really, really not good.

The florist is only a mile away, on an easy bus route from her place. Small mercies. She gets something resembling dressed and blearily wades out to the bus stop. Her dress is already at the church, because she knows better than to count on this not happening.

The first bus blows right past her. She hauls herself up out of the sand when she sees the next one approaching–she can't get all the way out, but she gets far enough that the driver doesn't assume she'll need help and decide to skip the hassle.

She does need help. She doesn't ask for it.

What I Write

I write primarily short stories in a variety of speculative genres, leaning toward fabulism/low fantasy and character-driven sci-fi. I'm also working on two novels: one speculative sports YA, one sci-fi adult.

Publications

My work is forthcoming in Daily Science Fiction.
My Write-a-thon Goals
| | |
| --- | --- |
| Writing Goals | My goal is to spend half an hour each day writing. |