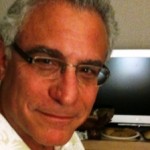 Active 1 year, 7 months ago
About Me
| | |
| --- | --- |
| Display Name | Jeff Lemkin |
| Twitter Handle | @Jeffle |
| Website | |
What I Write
Writing Sample

"At 10:30AM on the morning of June 11, 1937, with Drs. Neffzinger and Rand attending at Cedars Sinai in Los Angeles, the composer and musician George Gershwin closed his eyes and stopped breathing after surgery to relieve pressure on his brain from a glioblastoma multiforme tumor.

Hospital staff stepped back from Gershwin's bed and waited for the senior physician to pronounce him dead.

At 10:34, Gershwin's eyes blinked, he gasped and sat partway up in bed. He asked his startled doctors for a glass of water and demanded to see his brother Ira, who had been waiting outside since the surgery began."

Working Title: "Fascinatin' Rhythm"

What I Write

I love the idea of supporting Clarion West while writing!!

I am a fan of the sub-genre of Alternate History. You know, "what would have happened if Lincoln hadn't died at Ford Theatre that night?", or "what would have happened if the South had won the Civil War?", or "What would have happened if Netscape had defeated Microsoft in the Browser Wars?".

I am generally more interested in the "smaller", personal stories of changed worlds than the great sweep of historical events.

I'm more in love with stories that examine the effects of speculative changes on individuals.

Gershwin was the 20th Century Mozart. And, like Mozart, he died young, at the age of 39.

I found it intriguing that the one doctor who *might* have had a chance at surgically curing Gershwin's brain tumor, Dr. Harvey Williams Cushing (for whom Cushing's Syndrome was named), was asked to help with Gershwin's surgery, but declined as he felt that – since he'd been retired for a while – his skills had eroded to the point where he might do more harm than good. And the doctor he recommended to stand in for him was yachting with the governor of Maryland and was not able to get to LA in time to help. Good stuff. And maybe. . .

Maybe that doctor wasn't yachting with the governor. Maybe his wife had reminded him that he had to attend his niece's wedding in Los Angeles instead.

It could have happened.

It's easy to see Gershwin living a more "normal" lifespan into the 1970s or even the early 80s. Imagine this blazing genius of the Jazz Age playing with and writing for the likes of the Beatles. Or Miles. Or. . .Elvis. . .there are some delicious notions there.

I'm excited to be exploring Gershwin's new life and I hope you'll join me!

Publications

I have been published in peer reviewed medical journals, trade rags of all kinds, including Electric Light & Power, American Health and Drug Benefits and that sublime trade glossy, Mortgage Banking.

I have published more than 1,000,000 words without a plot, characters or theme. It's time to write some fiction, dammit.
My Write-a-thon Goals
Writing Goals

I will do all the research, and write at least the first 5,000 words of what I'm planning (hah!! Planning!! Haha!!) as approximately a 15,000 word novelette.

Fundraising Goals

I'll work at raising $250.00.

Your donation of any amount supports the Clarion West Writers' Workshop. It helps us bring in the best instructors from around the world, offer scholarships to student writers, and manage our ongoing operations as a nonprofit 501c3 organization.

Donate $10 and help support my writing efforts (this is the first fiction I've written in 30 years!) and, more important, help support Clarion West. You'll have my gratitude – and be supporting one of the finest writers workshops on our planet.

Donate $20 or more and I'll drop you a personal letter of thanks, suitable for framing, with a science fiction / fantasy themed chatchke or two.

Microsoft or tech curio collector? Feeling expansive? Donate $100 or more and get a near-mint condition, red, XL Microsoft "Velvet Sweatshop" T-shirt, long sleeves, c. 1989.