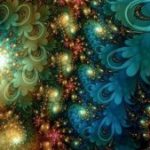 About Me
| | |
| --- | --- |
| Display Name | Jim Mathis |
| Website | cjerickfiction.com |
What I Write
Writing Sample

From:

THE BURREN OF MARS
By CJ Erick

From the top of the ridge, with the Martian night approaching, the Burren Project looked to Doria like interconnected green canyons spreading over the ancient plain of Elysium Planitis, as if the surface of the Red Planet had fractured and emerald vegetation had sprouted from the cracks.
Ravishing it was, and everything she'd hoped it would be.
But sadly, the Burren Project, her project, was failing.
"Sandstorm's 10 kilometers away, Doria." The voice of Sheela McCoshen, her assistant project manager, over the pressure suit's comm link was calm but urgently insistent. A smudgy red line rose from the western horizon, turning a slice of the darkening sky an angry rust color.
"Ten-four, Sheela. I'm on muh way."

What I Write

I write mostly sci-fi, with some fantasy, urban fantasy, and horror. But I like to veer out of my lane and write in other genres, including romance, and also mainstream fiction.

Publications

As an emerging author, I've self-published three novels in my Yellow World series, and have short stories published in several pro- and semi-pro markets.