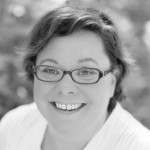 Active 5 years, 9 months ago
About Me
| | |
| --- | --- |
| Display Name | Jocelyn Paige Kelly |
| Website | |
What I Write
Writing Sample

from "Unaccounted For" :

She leaves the door to my office open even though she knows I like it closed. As I get up to close it I notice our system admin and our office admin butting heads over what's been going on with our new server. It wouldn't be so ridiculous if she weren't dressed as Xena and him as Sherlock Holmes. They're both Scorpios, and I've decided to hire all Virgos from now on. It is an unprecedented decision that has my partner Graham tied in knots. I tell him that Virgos are neat and organized. Patrice agrees with me. Besides, it'll save money when September comes around and we buy one large birthday cake for the office. Happy Birthday Everyone!

What I Write

Mostly humor. Sometimes dark and insightful. All genres.

Publications

Short stories and poems have appeared in Evergreen Review, Forge Journal, Cadillac Cicatrix, Willard & Maple, Sanskrit, Dos Passos Review, Louisiana Review and Red Wheelbarrow. I'm also the founding editor and publisher of Helen: A Literary Magazine.
My Write-a-thon Goals
| | |
| --- | --- |
| Writing Goals | 6 new Flash Fiction pieces. One a week. |
| Fundraising Goals | $100 |