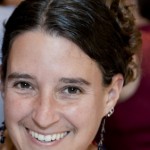 active 5 years, 2 months ago
About Me
| | |
| --- | --- |
| Display Name | Jill Seidenstein |
| Twitter Handle | |
| Website | |
What I Write
Writing Sample

Nature abhors a vacuum, and so does Allie.

The infernal machines grate on her last nerve.

Allie doesn't mind wiping down the kitchen counters or doing the dishes. She'll clean the toilet and scrub down the bath tub. She takes out the garbage and stacks things in piles , both neat and not-so-neat.

Dust is another matter. She didn't put the dust there. She resents its existence. She shouldn't have to pick it up, wipe it up, or especially, vacuum it up.

The dust collects, in swirls and eddies, into shapeless blobs. Into the mixture goes cat hair, the blue rubber bands that grocers put around bunches of scallions, and mica particles from her shimmer makeup.

Allie used to have time for making sure her apartment was tidy. Allie used to bake, spend time with friends, and read books. Now she spends all her time watching it get sucked down the internet. She pours hours and hours of her days and weeks watching information flow past her eyes. She might be an addict. The first step is admitting a problem, but she can't admit anything.

What I Write

"Write the stories you want to read."

I want to read stories about queer women. About women who don't fit in, but who still find the places they fit. Stories about the impact of scientific discoveries on our social spheres. Stories that show us there are many ways to be in the world.
My Write-a-thon Goals
| | |
| --- | --- |
| Writing Goals | My goal is to write a first draft of a "weird west" short story by the end of the Write-a-thon. I'm aiming for ~5000 words. |
| Fundraising Goals | I would like to have at least 5 sponsors. |