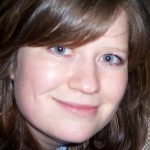 Active 5 years, 9 months ago
About Me
| | |
| --- | --- |
| Display Name | Kelly Dycavinu |
| Twitter Handle | @KellyDycavinu |
| Website | |
What I Write
Writing Sample

Sample #1

A pack of dogs howls in the distance. It seems I hear their song often these nights. I try to estimate how far away they may be. Are they roaming the foothills? Are they across the Jordan? No, not that far. Perhaps by the old altar. I think of them pissing on the Running Maiden and my blood runs hot and thick in my veins. They wouldn't, would they? Surely those creatures would sense the sacredness of that tree. I sit up, agitated with my thoughts and afraid that my blood will congeal if I lie still any longer. My body must move. My mind must find rest. Risking discovery, risking waking Bilshah, I pull last night's dress over my head and slip out of the tent. I head to the Running Maiden. Something within me wants to know that she is well, undefiled.

When I arrive at the altar I am alone. The Running Maiden whispers in the wind that all has been well. Not wanting to doubt her, but wanting to be sure she has been safe, I sit among her roots which are half exposed above the surface of the earth. I feel up and down their length. The bark is crisp and it rubs against my fingers until they begin to grow numb. Nonetheless, I check over every inch around the circumference of the tree. The earth, the grass, the bark, it's all dry. No dogs have been here tonight.

Relieved, and somehow settled in my spirit, I lie down, nestled between two long roots that rise on either side of me. I sleep.

(excerpt of a novel-in-progress © 2014 by Kelly Dycavinu)

What I Write

I'm a writer based in Vancouver, Canada. I write primarily for children and young adults, however, my current work-in-progress and publications to-date are geared toward adults. I also write articles and personal essays that explore parenting, faith and social justice and I write academically in the area of literature, with a particular focus on intertextuality.

I'm especially interested in classic literature, Greek mythology, folk and fairy tales, trickster narratives, and creation accounts. How we view ourselves and others around us is largely impacted by the stories we hear/see and the stories we tell. This link between story and identity fascinates me.

Publications

Publications/Productions

A Stranger's Friend: The Refugee (Non-Fiction) by Church for Vancouver, 2013 http://churchforvancouver.ca/a-strangers-friend-the-refugee/

Inanna's Song (Short Fiction) by Royal City Literary Arts Society, 2013 http://issuu.com/rclas/docs/may2013newsletter

Interviewed on The Muffin: http://muffin.wow-womenonwriting.com/2013/04/kelly-dycavinu-second-place-winner-fall.html?m=0

Duplicity (Flash Fiction) by Wow! Women On Writing, 2013 http://www.wow-womenonwriting.com/54-FE1-Fall12Contest.html

Red Wolf (Stage Play) produced by Brave New Plays, April 2008

Defining Friends (Poem) in Douglas College's The President's Writing Contest on Diversity, 2007

Prizes

Oosh Goosh Down in the Woods (Picturebook)- shortlisted in the Surrey International Writers' Contest

Inanna's Song (Short Fiction)- 2nd place in the Royal City Literary Arts Society Contest, April 2013

Duplicity (Flash Fiction)- 2nd place in the WOW! Women On Writing Flash Fiction Contest, Fall 2012
My Write-a-thon Goals
Writing Goals

My goal is to write 750 words a day, 6 days a week.

Or 4500 words per week.

I'm working on the first draft of a novel set in ancient Palestine. Mostly, I want to keep the details secret for now, but I encourage you to follow my blog where I'll post weekly updates, excerpts, and other insights one discovers while writing. I hope you'll join the journey! http://kellydycavinu.wordpress.com/

Fundraising Goals

The Wishing Well

Throw in a nickle, a dime, or a fiver and see what the Voice Within has to say.