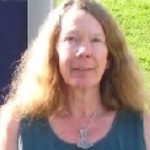 active 1 year, 5 months ago
Change Display Name
| | |
| --- | --- |
| Display Name | Kristi Austin |
About Me
Writing Sample

Throughout history, certain times and places have served as magnets (or perhaps catalysts) for creativity in which the evolution of the arts seemed to surge ahead or change their courses.  These tend to be remembered later as great moments in human history, such as the Greek Golden Age, the court of Louis XIV at Versailles, fin-de-siècle Vienna, Russia's Golden Age, and, more recently, its "Silver Age."

Paris during the late nineteenth and early twentieth centuries (sometimes referred to the "fin-de-siècle" and the Belle Époque), the period preceding World War I, was one such era.  A tremendous flourishing and intermingling of the arts occurred during that time, as creative people from all the arts, such as  literature, music, fine art, dance, design, and the theatre, flocked to what must have seemed to many to be the center of the artistic world. As these artists came together, in bookstores, museums, cafés, literary and arts clubs, theatres, and at universities and academies, they began to learn from and influence one another, and to work together, experimenting outside their own fields and combining their art forms.

This sort of collaboration was of course not entirely new; forms of ballet, theatre, and opera had existed for centuries or millennia. Yet at this focal point of history, artists were refining these arts, creating new movements, writing manifestoes, experimenting with aesthetics, and expanding the limits of their disciplines.  This led in some cases to innovative ways of melding the individual arts into new works that were more unified.
(From my 2010 M.A. Thesis, "Unraveling artistic influence and collaboration in early Twentieth-century Paris: 'Daphnis et chloe' as staged by the Ballets Russes, 1912.")

What I Write

Currently I am only producing academic non-fiction, and not very much of that! — which is why I'm hoping that entering the Write-a-thon will encourage me to get to it. But hey! I used to write fiction, fanzines, program notes for musical events, etc. Maybe the fiction muse will return to me some day.

Publications

Nothing to speak of.
Write-a-thon Goals
Writing Goals

Goal: to start, write, complete, and edit a paper. Then send it to a scholarly journal and see if they will publish it!

I am working on a paper to be submitted to a scholarly journal. It is about magic, but not that kind.
"A Dancing Conjurer and the Ballets Russes"

In Paris in 1917, Serge Diaghilev's Ballets Russes premiered Parade, their controversial "Cubist" ballet with costumes and set designs by Pablo Picasso, music by Erik Satie, and choreography by Léonide Massine. Jean Cocteau's scenario depicted a "parade" of the French sort, a circus sideshow in which three theatrical managers attempt to entice the audience to pay to come see the real show. One of the main acts performed in the street in order to intrigue the bystanders is the "Chinese Conjurer," danced by Massine and inspired by a well-known contemporary performer, Chung Ling Soo (William Ellsworth Robinson). This article will explore the origins and evolution of the "Chinese Conjurer" in the context of the ballet during the Great War in Europe, and the connections between stage conjuring and the ballet.

In truth, that is all I have so far, plus some 65 books and scholarly articles piled up on my living room floor. I was working on a different topic (the ballet "Parade," a collaboration by Erik Satie, Leonide Massine, Jean Cocteau, and Pablo Picasso, which just had its centenary in May. I was to present a paper at a music library group conference, but an emergency got in the way and I didn't complete nor give the presentation. Now I am going off on a tangent but using some of the same material. I just won't get it done without a tremendous carrot. That's you!

Fundraising Goals

Please help support Clarion West, one of the coolest workshops in the known universe!