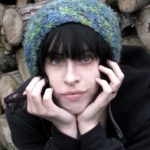 Active 9 months, 4 weeks ago
About Me
| | |
| --- | --- |
| Display Name | Lora Gray |
| Twitter Handle | @lorajgray |
| Website | lora-gray.com |
What's New
My Progress

Story number two, a 2200 word chunk of post-apocalyptic dark fantasy, (with lots of foodie references), is in the bag! I've worked out a few kinks in my novel outline as well and I have a solid, basic structure down, which is super exciting.  I'll be starting in on a more detailed version of it next week and leaping into short story number three.

Thank you everyone for your support so far-you're awesome!
What I Write
Writing Sample

The summer my sister Mindi turned thirteen and the Leukemia began chewing her bones to lace, she built a city of ghosts. For the towers, she stole matchbooks from the forgotten depths of Mom's purses. For the ghosts, she snipped obituaries from Dad's Sunday Times. It was June when she finally gathered a bag full of them from her dresser drawer and snuck into the backyard.

I found her behind the abandoned chicken coop, near where I'd once found a nest of field mice. I remembered the way they squealed like tea kettles when I squeezed them, how their little, twig legs kicked like broken pinwheels as they tried to get away. How Mindi had begged me to stop, looked at me like Mom sometimes did and said, "Why can't you just be normal?"

I loved Mindi.

I wanted to be normal for her.

– "Matches, Tower, Sister, Stone" Flash Fiction Online, June 2020

What I Write

Weird fiction, poetry, fantasy, sci-fi, horror and all things between.

Publications

My fiction and poetry have been published, or are forthcoming, in PseudoPod, Uncanny, Flash Fiction Online, Shimmer and Asimov's Science Fiction among other places. You can find my full bibliography here.
My Write-a-thon Goals
| | |
| --- | --- |
| Writing Goals | To complete three short stories and one detailed novel outline! |
| Fundraising Goals | All donations are appreciated. |