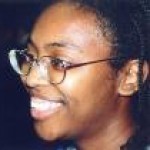 Active 5 years, 7 months ago
What I Write
Writing Sample

from "Chiaroscuro", a first draft:

When the apocalypse started, no one noticed. People's shadows had been darkening around them for seven days, inking the ground and objects like something living. Or the people. Shadows are not known for their precision. They lap at whatever they encounter, loathe to merely echo the shape of the originator. But children noticed. They are like that, consumed by shadow play. So now, it was not just cracks that must be vaulted, but shadows whose ooze must be contorted past.

Apocrypha Just, AJ, at thirteen was caught between child and adult according to some, but was still child to his mother, and now, with this crisis, child even to himself. He sat in Shea Circle in Stirling Hall, the main building of the music school, watching a tidy woman with a golden-wove scarf wrapped around her head and draped over her shoulders answering questions, directing the lost (those willfully or sincerely so), keeping order.

Normally, AJ wouldn't have to be one of the supplicants. He knew his way around the place, having come since a small child, smaller than the central desk's height, when his father gleefully discovered his musical adeptness. In fact, he'd usually be one of those the woman'd be corralling into decorousness.
AJ smiled nervously at her when she glanced sternly over at him. He folded his hands in his lap and despite himself he squeezed tighter until the knuckles whitened, praying that she would not approach with her craggy shadow.

Keep it over there lady, he thought. The venom, the animus, that everyone had always carried was now externalized. And it was all his teacher's doing.

"Branches", first draft, week 6

It'll not (dark circle, light) be me:
those broken human flowers
I can anything: sleep, wish night into being,
not return, not be. But we apocalyptic,
we glow. We teach our fathers about avalanches.

Why? This our bones might tick out,
my space gathering, wandering big
in all this July, since I laughed last,
released sandbags, forced cheer.
This day, this decade
of filth sealed skin arrives at our flower.

Publications

I've had poems published in the anthology To Sing along the Way, and in magazines, including Dreams and Nightmares, Flyway, Tiger's Eye.
My Write-a-thon Goals
Writing Goals

Every three weeks:
I will either write the first draft or final draft of a story.

Every week:
I will write the first draft of two poems and the final draft of one poem. I will also make a submission for publication (poetry or fiction) or a grant application.

Update:
The first week I finished the final draft of a poem but failed to start any new poems or make a submission for publication. The second week I finished the final draft of a poem and submitted a story to The Magazine of Fantasy and Science Fiction, still no brand new poems. The third week I wrote the first draft of a poem, submitted a story to the Writers of the Future Contest, and finished the final draft of a story. The fourth week I met all my writing goals, writing the first drafts of two poems, the final draft of a poem, and submitting some poems to The New Yorker. The fifth week I met all my goals: lots of poetry and a fiction submission to The Pennsylvania Review. The sixth week I didn't submit anything, but I did write the first draft of three new poems, the final draft of one poem, and the final draft of one story I feel I'm in a good spot coming out of the Write-a-thon: excited about poetry again and working on a grant application. It's also good to see how much I can accomplish in super-busy weeks when, honestly, my writing time typically gets fizzly. A nice reminder to keep going strong.