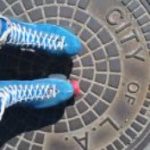 Updates
My Progress

6/19- Read the first 7 chapters.

6/20- Read 3 more chapters. Need to move some things around and expand in places.

6/21- Read 4 more chapters.

6/22- Finished reading through it. Lots of revisions to do.

6/23- Going to deal with the bigger developmental notes I have first. Chp One needed some fact-checking.

6/24- Facing the first significant word add and reworking in Chp Four.

6/25- Figured out Chp Four. Taking 4 pgs out of it and adding words to that to create a new chapter.

6/26- New Chp Four drafted. Needs some more work. So far have added 1k words overall.

6/27- Revised Chp Four. 1300 words added to my 10k goal.

6/28- Revised Chp Five.

6/29-7/1- submitted other work to a couple opps while had company in town.

7/2- Chp Six revised. Moving the last 4 pgs of Chp Six and all of Chp Seven to later.

7/3- Chp Seven. Crutch words to keep changing throughout book: look and looked.

7/4- Chp Eight. Overused word: sat.

7/5- This is where a lot of things get rearranged and my word count expands. Also, the number of chapters.

7/6- Let the new writing begin. Chp Eight revised. Have added 2k words toward my 10k goal.

7/7- Chp Nine & Ten.

7/8- Chp Eleven. Have added 2.5k words.

7/9- Chp Twelve.

7/10-7/17- Had to pause in order to work on an application.

7/18- Submitted and surprised myself with 500 more words toward my goal. Still on Chp Twelve.
About Me
| | |
| --- | --- |
| Writing Sample | |
| What I Write | Speculative fiction |
| Twitter Handle | @GarveyinVenice |
Write-a-thon Goals
| | |
| --- | --- |
| Writing Goals | I finished drafting my first novel THE VANISHING TWIN (YA speculative fiction) on June 6th and will be revising it during the Write-a-thon. Hope to add approx 10k words. |
| Fundraising Goals | I've never done anything like this before, but hope to raise awareness about the workshop while learning techniques from others about raising $. |