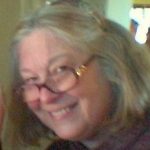 active 5 months, 2 weeks ago
About Me
| | |
| --- | --- |
| Display Name | Marilyn Holt |
| Twitter Handle | mjholt |
| Website | |
What's New
My Progress

Clarion West Write-a-Thon Week 6 Report

The last week of the Clarion West produced a complete short story. Loving Care is about ADORA, an unwanted teenager who finds love and purpose with two dodgy small-time con-artists, who teach her the trade while giving her the first parent/child family love that she has ever experienced. It's 5,617 words at the moment. It's aging for more editing and proofreading. That is the most satisfactory new writing that I did this week. I pulled out an old story, did some editing and reformatted it, and sent it out. I read a boggling number of magazines, and I found the magazine where is submitted it to have horror stories grounded in people's lives. I will see how long it takes to make the return trip back, but for now there is hope.
I did the last edit on another new story, Canem Belli, Latin for war dog, Now I need to find a home for a shapeshifter story that is relatively non-violent. I also worked on the outline for a new novel. The third Stella novel caused more pondering and revision of the outline. I have set myself the task of writing the book synopsis before I write more of the book. It is making me examine every chapter and character.
Thank you for supporting Clarion West. If you want to contact me, feel free.
Clarion West Write-a-Thon Week 5 Report
This past week went by very fast. I wrote about 1,500 words a day, between editing and feeling anxious about working to find an agent for my first Stella novel, and adopting a dog, a Chihuahua for our surviving Chihuahua who barely gets off a chair or out of bed.
I wrote two new chapters for my third Stella novel after reworking the outline less that I thought I would need to do. These chapters have scenes, a format that I find more manageable for post writing activities. I like to read novels with sixty or seventy chapters that have no scenes, but I found that working with that many chapters in assembling a manuscript do not work for me (or my software). Part of my reworking the outline is to pull some scene-like chapters back into overarching chapters. I am not happy with the cadence and flow of the chapters I wrote this week, but that will be fixed on the next go around.
I also wrote two scenes for a short-story on Saturday (they added up to 1,554 words). I have the whole story burning in my brain. I need to write it quickly, then polish it from a rough, raw-edged piece to a story.
Yesterday, first thing, I found a rejection in my e-mail. I was looking at it's submission history, and realized that it hasn't been out that many times, but it has been out over a long period of time because it took many months for it to be rejected on three occasions. I had sent it to a publisher of novelettes, but it is too short by a couple of hundred words. From the note they sent, they may have read some of it, and they asked for a longer work. I have several novelette-length works and I think one is cooling it's heals at the moment. I'll give it the critical eye and send it off to them. Both of these novelettes are crime stories. I have a novelette-length horror story with murderous ghosts and hideous backstory. I hope it's picked up by a horror magazine.
I came across a novel, to me, idea of writing the book synopsis before writing the book. The idea is to write the sales oriented back of the book copy first, with all the intensity it needs to sell, sell, sell, then write the novel to fit that vision. I translated this into writing a more synopsis-like "blurb" for my short stories. We'll see if this moves them past the slush-pile readers.
It takes me a long time to find potential publishers. I subscribe to or buy individual copies of so many magazines, and what I have learned it that unless there is a major genre difference (they only publish kerchief wringing stories or manly man adventures) I can't see why one of my stories wouldn't fit. So, I send my work off and hope it sticks. Wish me well. If you would like to read any of my stories, just ask.
Thank you for sponsoring me, and giving to Clarion West.

Here is a poem that was published in India in Timeless Love, a poetry anthology. It was never available in the USA.

Love Fest

Let those who remember
love imprecisely describe
the touch of his hand,
the curve of his cheek,
the thrill of his presence.

My mother talked of love
in everyday terms:
dirty socks, dinners cooked,
children born, children lost.
We are in a late August afternoon

with the cool salt air quenching
the heat left from earlier in the day.
After bickering at noontime,
we settle in to a quiet, cool jazz
rhythm that takes us on home.

Marilyn Holt
Seattle

Clarion West Write-a-Thon Week 4 Report

This was a good week for writing. I drafted two short stories, and that was about 8,000 words with about a third needing to be heavily revised. I will be working on the plots of these, because when I write short stories I rarely outline. I need to make sure that the plot progresses as a plot should. I tinkered with some almost done short stories, in hopes of figuring out why they aren't working for me.
I have my materials ready to be sent to an agent (maybe), so I am letting them age so that I can seen the errors of my way (sigh).
My second Stella Fargo novel is awaiting other readers to finish reading and commenting on it.
I am rearranging the outline of my third Stella Fargo novel. I wrote a chapter that is about 2,000 words long. I also decided that I don't like a couple of other chapters and I will be rewriting them.
I use Scrivener, and when I first started using it, I dove in. Now I am studying it so that I can make it work better or me.
Here is a poem that was published a few months ago in 300K A Poetry Anthology about the Human Race It is available from Amazon
SPRING PLOWING
By M.J. Holt
The farmer sags in his clothes.
The dirt of his field lay
in the wrinkles of his pants and face.
In freshly plowed furrows,
the soil is damp and soft
waiting for warm growing winds —
for seeds.  Waiting as men waited
in trenches, while rain washed mustard gas
onto them.  He gazes at these soldiers —
white skulls tossed upon his
black soil like stones unmarked
and unclaimed.  The farmer now must wait
for claimers, fifty years late,
to move these soldiers to a place of honor
or leave them honored in their past.
The soldiers did well here;
the soil is rich and fertile.
###

Clarion West Write-a-Thon Week 3 Report
This week, despite a couple of dud days, resulted in about 6,000 words (perhaps the right words) written. I aim to write 2,000 words a day.
I worked on the chapter outline of my third Stella book, about which I had an ephany, and have returned to feeling excited about.
The big challenge is getting an agent for the first Stella book. I have my introductary letter written and the novel synopsis, and both have been vetted by a wonderful writer and a retired (?) editor. The chapter outline remains unfinished. I need to make it tighter and more focused on the plot action. In all of this, I am not sure what to do about themes, for those seem to be left out.
I worked on my short stories that are unfinished, and keep relentlessly keep the finished stories submitted. There are some exciting magazines, plus some interesting new anthologies out there being put together.
Thank you for supporting Clarion West by sponsoring me in the Write-a-Thon.

Clarion West Write-a-Thon Week 2 Report
I worked on three short stories, because I can, and because I switch to something else when I get stuck. Part of what I am doing is experimenting on how to front load some of the work that I do in revision. I am not a real pantser, but I do it sometime because a whole story pops into my mind. Usually, stories come in bits, either an opening or an ending with lots of work, so I outline. The new idea is to add a layer to the outline. The idea of writing the story synopsis before the story is rattling around in my brain. I think that it is important.
Actual real words written, maybe only 10,000, Words deleted, maybe 8,000. I wrote more than I needed on one story, read it, and condemned it as "boring." It wasn't the story I intended to write. I think that I've come up with a "cute" protagonist for one of the stories, and we will see if stays that way. This would be a short story.
On a happier note, although I received a couple of rejections, and sent those stories out to new better homes (I hope they are taken in like the waifs they are).

Clarion West 2019 Week One Write-a-Thon Report for Marilyn Holt
This past week I started two short stories. I say started because I write fast and revise, revise, revise. I wrote about 3000 new words. Part of this process is outlining the story, and make some decisions about the theme, plot, characters, setting, and voice. I think both will be written in third person, which is harder for me, since I write in first person often.
I am in the process of preparing my thriller novel "Chasing Devils" (Stella 1) to go to an agent. I revised my letter to the agent and my story synopsis. This coming week I will revise my chapter outline. I am having a very picky and astute friend do a final reading of the novel primarily for continuity. She's found one small problem in each of the chapters she's read, so this is a very important thing to do.
Thank you for sponsoring me for Clarion West.
A big shout out of thanks to Kate Schaefer for holding my virtual hand to help me find this portion of my page.
What I Write
Writing Sample

Excerpt from "Rules for Everyday Life." The full story is archived at https://www.short-story.me/stories/mystery-stories/525-rules-of-everday-life

Monica gave the Manager Help call.
'Means nothing, I'm wearing some black,' she thought. 'Means nothing.'
Belly Button pushed the dolly close for her to scan the barcodes and tossed a handful of candy on the counter.
Monica worked slowly but twelve candies stretched her bounds. Nobody answered her call.
Rule: always be polite.
"Your card, please."
Belly Button pushed a credit card at her.  Scuffed in the middle down to the white, the name read Patric then a white space.
Rule: repeat the customer's name.
"Patric ley," she said.
She waited for him to respond. He was looking at a van backing towards the doors.
Rule: swipe the card.
Monica looked at the fisheye mirror. Haystack hair in the camera section.  Skanky guys out of sight.
Rule: always have multiple people on the floor.
No sign of Manager Wally or Customer Service Rep. Chet. She pushed the panic button.
Rule: look at the signature.
The little signature strip was mostly rubbed off, only a loopy "P" and "ley" no guy ever wrote, remained.
The card reader screen showed "Patricia Dooley" and credit card code.  She hadn't thought about Pat Dooley in weeks.  Buys music and games.  Always quotes her own rules.  Kick ass woman.
Wally and Chet both didn't answer.  Rule: manager at the register within a minute.

What I Write

I write what I like to read: thrillers, SF, mysteries, fairy tales, horror, mainstream, and poetry.

Publications

I have been published in "Alternative Theologies," "Short-Story.me," "Gutter Eloquence," "Big Beautiful Woman," "Timeless Love" (India), "Room of One's Own,"and by Macmillan, Osborne-McGraw Hill, Business Week online, Puget Sound Business Journal, and many others. I have left business and non-fiction writing to concentrate on novels, novellas, and short stories.  I am a member of SFWA and MWA.
My Write-a-thon Goals
Writing Goals

I am working on several stories, so I will provide a short narrative of what I have done. This may be writing a first draft, or editing, rewriting, and polishing (I do a lot of this), I am working on a novel, and have one poised to go out into the world. I also outline ideas so that I don't lose them. I'm not putting my writing goals into word counts, but instead in to steady work on the writing and publishing process.

Fundraising Goals

I have an offer for you. Give $100 to Clarion West and I'll Tuckerize (use your name for a character's name) you in the second book. Can't afford that (I can't), please give what you can. If you want a taste of what I'm working on, let me know.
I encourage you to sent Clarion West at least $25. If you can afford more, please send more. Feel free to send less. Every dollar helps. This is a wonderful program.