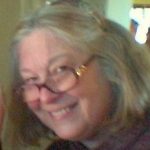 About Me
| | |
| --- | --- |
| Display Name | Marilyn Holt |
| Twitter Handle | mjholt |
| Website | |
What's New
My Progress

Clarion West Write-a-Thon Week 3 Report
This week, despite a couple of dud days, resulted in about 6,000 words (perhaps the right words) written. I aim to write 2,000 words a day.
I worked on the chapter outline of my third Stella book, about which I had an ephany, and have returned to feeling excited about.
The big challenge is getting an agent for the first Stella book. I have my introductary letter written and the novel synopsis, and both have been vetted by a wonderful writer and a retired (?) editor. The chapter outline remains unfinished. I need to make it tighter and more focused on the plot action. In all of this, I am not sure what to do about themes, for those seem to be left out.
I worked on my short stories that are unfinished, and keep relentlessly keep the finished stories submitted. There are some exciting magazines, plus some interesting new anthologies out there being put together.
Thank you for supporting Clarion West by sponsoring me in the Write-a-Thon.

Clarion West Write-a-Thon Week 2 Report
I worked on three short stories, because I can, and because I switch to something else when I get stuck. Part of what I am doing is experimenting on how to front load some of the work that I do in revision. I am not a real pantser, but I do it sometime because a whole story pops into my mind. Usually, stories come in bits, either an opening or an ending with lots of work, so I outline. The new idea is to add a layer to the outline. The idea of writing the story synopsis before the story is rattling around in my brain. I think that it is important.
Actual real words written, maybe only 10,000, Words deleted, maybe 8,000. I wrote more than I needed on one story, read it, and condemned it as "boring." It wasn't the story I intended to write. I think that I've come up with a "cute" protagonist for one of the stories, and we will see if stays that way. This would be a short story.
On a happier note, although I received a couple of rejections, and sent those stories out to new better homes (I hope they are taken in like the waifs they are).

Clarion West 2019 Week One Write-a-Thon Report for Marilyn Holt
This past week I started two short stories. I say started because I write fast and revise, revise, revise. I wrote about 3000 new words. Part of this process is outlining the story, and make some decisions about the theme, plot, characters, setting, and voice. I think both will be written in third person, which is harder for me, since I write in first person often.
I am in the process of preparing my thriller novel "Chasing Devils" (Stella 1) to go to an agent. I revised my letter to the agent and my story synopsis. This coming week I will revise my chapter outline. I am having a very picky and astute friend do a final reading of the novel primarily for continuity. She's found one small problem in each of the chapters she's read, so this is a very important thing to do.
Thank you for sponsoring me for Clarion West.
A big shout out of thanks to Kate Schaefer for holding my virtual hand to help me find this portion of my page.
What I Write
Writing Sample

Excerpt from "Rules for Everyday Life." The full story is archived at https://www.short-story.me/stories/mystery-stories/525-rules-of-everday-life

Monica gave the Manager Help call.
'Means nothing, I'm wearing some black,' she thought. 'Means nothing.'
Belly Button pushed the dolly close for her to scan the barcodes and tossed a handful of candy on the counter.
Monica worked slowly but twelve candies stretched her bounds. Nobody answered her call.
Rule: always be polite.
"Your card, please."
Belly Button pushed a credit card at her.  Scuffed in the middle down to the white, the name read Patric then a white space.
Rule: repeat the customer's name.
"Patric ley," she said.
She waited for him to respond. He was looking at a van backing towards the doors.
Rule: swipe the card.
Monica looked at the fisheye mirror. Haystack hair in the camera section.  Skanky guys out of sight.
Rule: always have multiple people on the floor.
No sign of Manager Wally or Customer Service Rep. Chet. She pushed the panic button.
Rule: look at the signature.
The little signature strip was mostly rubbed off, only a loopy "P" and "ley" no guy ever wrote, remained.
The card reader screen showed "Patricia Dooley" and credit card code.  She hadn't thought about Pat Dooley in weeks.  Buys music and games.  Always quotes her own rules.  Kick ass woman.
Wally and Chet both didn't answer.  Rule: manager at the register within a minute.

What I Write

I write what I like to read: thrillers, SF, mysteries, fairy tales, horror, mainstream, and poetry.

Publications

I have been published in "Alternative Theologies," "Short-Story.me," "Gutter Eloquence," "Big Beautiful Woman," "Timeless Love" (India), "Room of One's Own,"and by Macmillan, Osborne-McGraw Hill, Business Week online, Puget Sound Business Journal, and many others. I have left business and non-fiction writing to concentrate on novels, novellas, and short stories.  I am a member of SFWA and MWA.
My Write-a-thon Goals
Writing Goals

I am working on several stories, so I will provide a short narrative of what I have done. This may be writing a first draft, or editing, rewriting, and polishing (I do a lot of this), I am working on a novel, and have one poised to go out into the world. I also outline ideas so that I don't lose them. I'm not putting my writing goals into word counts, but instead in to steady work on the writing and publishing process.

Fundraising Goals

I have an offer for you. Give $100 to Clarion West and I'll Tuckerize (use your name for a character's name) you in the second book. Can't afford that (I can't), please give what you can. If you want a taste of what I'm working on, let me know.
I encourage you to sent Clarion West at least $25. If you can afford more, please send more. Feel free to send less. Every dollar helps. This is a wonderful program.