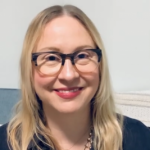 Active 10 months, 3 weeks ago
About Me
| | |
| --- | --- |
| Display Name | Erin Berrios |
What I Write
Writing Sample

Writing sample:

PARACOSM

Filled with the blonde mafia, psychic virgins, champagne and the bull's eye of occasional doom. A new and secret language based on descriptions of a shooting star. Faulty logic, attempts to keep drama to art. An old and well-known language based on the flavors of ice cream. All the children grow up in a lightning cult. The main form of currency is the will o' the wisp. Healthcare is paid for in yellow phosphorus and everyone over the age of sixteen can vote, except celebrities and actors. Women only get pregnant on intellectual stimulation. People are sent to rehab if they are found to be addicted to fireworks. We all have prehensile tails, hazel eyes, and beautiful furry pelts. Neon signs are considered extremely rude. We live in lighthouses. We get drunk on Saint Elmo's Fire. We are prone to sudden bursts of summer lightning that beams straight into the filaments of our little hearts.

What I Write

Fiction, NonFiction, Playwriting, Prose Poetry, Urban Fantasy, Dystopian Fiction

I am currently working on a few short stories and trying to finish a novel that is a spiritual combination of the films Suburbia (director, Penelope Spheeris)  and Manon of the Spring (book by Marcel Pagnol).

Publications

2018  Wrote it Anyway Anthology "The Neck of the Giraffe"

2017 pacificREVIEW: A West Coast Arts Review Annual, Errant Mythologies Issue, "Right Breast" and "Harpy Song"

Winter 2016, "Cracked Amber" and "Golden Hour,"Cobalt Review Issue 18

February, 2015 Outpost Projects, Joshua Tree, CA Group Show, Jackrabbit Cabin Poems

December, 2014 "Second Look at Hot Air Ballooning" Fourth River.

Fall, 2014 Chatham University, 10 Year Online Anthology (reprint) Girl Ash, Fourth River

January, 2014 New Poems, LA Telephone Book II 

2007-2008 multiple performances of "The Death of O" commissioned by Manfred Fischbeck (Artistic Director of the Group Motion Dance Company).

January, 2006 "Valor," Copper Nickel

2006 "Cult of the Subconscious," RHINO

2006 "Beautiful Gesture" Touchstone

May, 2005 Staged Reading of "The Bisbee Dialogues" Marsh Theatre

Spring 2005 "Hot Air Ballooning" and "Girl Ash," Fourth River

2006 "Valor," Copper Nickel

2006 "The Phase," The Skinny

Spring/ Summer 2005 "Dutch Wife," Hayden's Ferry Review

2005 "Detritus Girls" and "Harpy Song," Blue Earth Review, Volume III

2005 "Jaguar Heart," Reed Magazine, Volume 58

2004 Shotgun Theatre Lab's summer lab season produced "Four Echoes" a collaborative play (four performances)

2004 "Detritus Girls" and "Harpy Song," Blue Earth Review, Volume III

2004 "The Green Button," Laundry Pen: a journal of experimental fiction

2003 "Forbidden Place" and "Elevated Condition I, II, III" 12gauge.com

August, 2003 "Fate Junkie" Mirage #4 Period(ical), #10. 2003

2003 Excerpt from "The Female Riddle Mixed with the Herculean Task," Kitchen Sink Magazine, Volume 1, Issue 3.