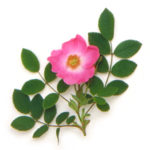 Active 3 years, 7 months ago
About Me
| | |
| --- | --- |
| Display Name | Nisi Shawl |
| Twitter Handle | @NisiShawl |
| Website | |
What's New
My Progress

Halfway through the Writeathon, and so far I'm a little more than halfway done with just one of my three projects.  The book manuscript's coming along nicely–I've assembled maybe 50,000 words in the order they need to be read.

The story excerpted here, "Living Proof," is only at 1000 words of an estimated 4500 though.

And the other story?  Well, at least I know who it's about now–a 75-year-old pop-psych author named Melissa Skye.  And I have a title, too: "New Action."  I know this isn't true universally, but I feel weird writing a story when I don't know its title.

Today, "New Action" clocks in at 300 words.  Maybe it's going to be real short?  But the guidelines say the editor (the ineffable John Joseph Adams) wants at least 2000.

Thank you for your wonderful support.  I'm hoping we can make it.
What I Write
Writing Sample

Tom told her.  Tom was her favorite Inputter because he hid a tattoo on the skin right below the big knob at the base of his neck.  Of course she knew all about that, but she enjoyed pretending she didn't.

     "You like kids?"  He always prefaced his announcements with questions.  Perhaps he felt as if saying things to her out loud was like having a real conversation.

     For twelve seconds WestHem tried reviewing her interactions with kids.  The parameters were too loose.  "Which ones?"

     "I uh, you know, would you ever want to have any?"

     She stalled him with a display glitch and took a whole minute to consider the idea.  Another twenty seconds to frame a reply.  "Maybe.  With you?"

     "Me?  No–you can–the Execs say–"  Flinging his left hand up over his head, shoving crooked fingers back through the black thatch of his hair, Tom reached and scratched at the tattoo he wasn't supposed to have and she wasn't supposed to know about.  "You can just do it yourself, right?  Here's the authorization."  He puckered and blew to call up the command interface and touched its nonexistent screen with his right thumb.

     Here it was.  Tom's eyes flickered back and forth across invisible pages as he vocalized the text, feeding it into WestHem's mind.  Processing what she heard, WestHem learned that approval for Project Amends continued despite the loss of the first starship.  The second ship would be called Psyche Moth; it would include new, safer design features and a separate onboard AI responsible for course corrections and rehabilitation.  And she would be responsible for the AI.

     Another instance of herself?  Say a straight copy–she had budded off mini-mes, but only for brief moments, only to accomplish narrow tasks with discrete goals.  All had gotten easily reabsorbed.

     This one never would.

(from "Living Proof," current work-in-progress)

What I Write

I write fantasy, science fiction, horror, and slipstream dealing with various sorts of issues: race, gender, ability, age, sexual preference, ecology, violence. Samuel R. Delany says what I do is "simply wonderful."

Publications

My debut novel, Everfair, appeared from Tor in September 2016.  I've sold two short story sequels to Everfair: "Sun River" was published in the anthology Clockwork Cairo, which came out from Twopenny Books in May; "The Colors of Money" will be published in the forthcoming anthology Sunvault, coming out from Upper Rubber Boot in August.

As a freelancer I write and edit reviews, including some for The Washington Post, The Seattle Times, Ms. Magazine, Cascadia Subduction Zone, and Women's Review of Books.

Writing the Other, a text I co-wrote with my Clarion West classmate Cynthia Ward, is now a standard text on how to represent characters demographically different than their authors.  My 2008 story collection Filter House was a James Tiptree, Jr. Award winner. A more complete list of my publication credits is available on my website, at http://www.nisishawl.com.
My Write-a-thon Goals
Writing Goals

My plan is to assemble the manuscript for a book of essays AND complete two whole short stories.  First I'll finish writing "Living Proof" for an anthology about gender and Artificial Intelligence.  It's the sixth story of eight in my Making Amends story series.  Read a few paragraphs of that work in progress above.  Then I'll write another story–one I know less about at this point.  All I can tell you is that it's related to a nonexistent social movement.  I learned about it in a dream in which it was referred to as The Five Petals of Thought and also as The New Bedford Rose (hence my avatar).  There's a fake Wikipedia article about it in the 2013 anthology Missing Links.

Two stories in the time it takes Clarion West workshop attendees to write six.  Plus a book mostly compiled of previously published nonfiction.  Sounds doable, doesn't it?

Fundraising Goals

I will get 16 sponsors to donate at least $16 each in support of my writing goal.