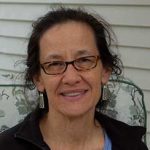 About Me
| | |
| --- | --- |
| Display Name | Pamela Rentz |
| Twitter Handle | pamrentz |
| Website | |
My Write-a-thon Goals
Writing Goals

A couple of years ago I had this mad idea that I could pop out endless short stories and novels and everything else if I just organized my time better. After a few months my brains were leaking out my ears and life was a joyless chug.  I dialed back to more manageable goals.

During that time, I finished the first draft of a 6000k short story and I have never looked at it since.

For the write-a-thon I'm going dig it out, see what I've got, and get it ready for submitting.

Fundraising Goals

I'm going to match donations up to $100. Micro-donations welcome.