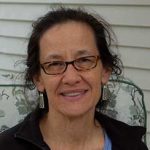 Change Display Name
| | |
| --- | --- |
| Display Name | Pamela Rentz |
Write-a-thon Goals
Writing Goals

I'm still on this self-publishing adventure and after various setbacks beyond my control, I am *this* close to finishing another book (non-spec fiction). I am completely fried, body, mind, & spirit.  My goals don't fit into a handy 6 week format but here they are:

1. Finalize the ms. for betas (75K) — due Jun 22.

2. Don't write for one week. This is critical since I need a break and I never give myself one and my poor aged brain is fuzzy and creatively bereft. I'm going to garden and draw and read a book and make a pie.

3. Return to ms. and do clean-up bits I can do without beta feedback. Start organizing my notes for the last book in this 4-book story arc. Betas are supposed to get back to me by July 20 and I'll use the last week to work on final draft for editor.

4. There is where making a public commitment is good for me. I will do some sort of marketing each week after the ms. is sent off. I hate marketing. It embarrasses me to death to promote myself and my sales reflect that. I will make a plan and learn to do marketing.

Fundraising Goals

I'm going to match donations up to $100. Micro-donations welcome.