Paulo Otávio Barreiros Gravina
---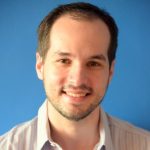 active 1 year, 1 month ago
About Me
| | |
| --- | --- |
| Display Name | Paulo Otávio Barreiros Gravina |
| Twitter Handle | @GravinaPaulo |
| Website | |
What's New
| | |
| --- | --- |
| My Progress | My second book was recently published, the fantasy story A Fábula do Príncipe Narseu ("The Fable of Prince Narseu"), which consists of a world, built with a map and a language of its own, where prince Narseu is born, but he doesn't know that he is the son of the deceased king. |
What I Write
Writing Sample

They are among us

I am driving on the road. It is night. The road is deserted.
Then for no apparent reason, I mean, it is just an ordinary day… I see a light in the sky.
I… I cannot move. The fear dominates me, paralyzes me. I feel agony, but not pain. I cannot think, I cannot move.
My first instinct, even unable to reason, is to get out. To get rid of the problem.
I try to drive, but the car does not move. When I see, it is already too late. There is a light above me, and I feel like being pulled.
I pass through the glass, but fear numbs my pain.
My last conscious thought is:
"Why me?"
Now I am in a room. There is too much light in here. I am anxious to open my eyes to see what is going on, but I cannot keep them open for long.
"Help."
I think, but I cannot speak. It is all happening so fast.
A sound breaks the silence. I feel trapped. On a chair.
My mouth is opening but no one is touching it. I try to avoid it, but it is stronger than me.
The sound now resembles voices. Voices of a language that I have never heard. However, they do not sound like people. Where am I?
The voices have stopped, but I cannot tell if this is good or bad.
Finally, I can open my eyes. There are creatures. They are different from me. One of them approaches my ear.
At that moment, I discover what fear is. Every heartbeat lasts an eternity of suffering and agony.
Suddenly, that creature utters a sound. It is more like a grunt. Now I see movement:
"What is happening?"
It is my last thought before the tests begin. Silence and voices are now replaced by the horrible sound of machines.
There is something piercing my tooth My God, the pain! I pray for death, to end my suffering.
It is not just my tooth. I feel my blood drained. I feel my head punctured. I feel my skin stretched out.
When you are in a situation like this, the worst thing is the inability to react. To have to wait and see what will happen. Not knowing if you will be alive to see anything beyond this.
When just like that, almost as surprisingly as my abduction on that road, I wake up.
I wake up but I realize that from that moment on I would never be the same again. It was so real. I realize that my dream would change me forever in a way I never expected to be changed.
And no, I will not tell anyone. It will be a secret I will always keep to myself.  But, after all, who would believe that I dreamed I was human.
(Translated from the Antharian language)

What I Write

Short stories, novels, essays, poetry. Fantasy, Horror, Science Fiction (including the Writing Sample above) and Literature in general.

Publications

My name is Paulo Otávio Barreiros Gravina — Brazilian, age 35. I have Economics degree and master's degree in Brazilian Literature at PUC-Rio University. In my master's degree, I have studied the works of a Brazilian writer called José J. Veiga, one of the most important of the fantasy genre in Brazil. Currently, I work as teacher of literary writing and director-general of the archives at Centro Dom Vital, in Rio de Janeiro. There I take care of the library and organize literary and cultural events. One of which will be a gathering and exhibition with panels including the history of fantasy literature in Brazil and presentations by important brazilian fantasy writers and scholars, such as Enéias Tavares, Luiz Felipe Vasques and Octavio Aragão, to be held in 2019.

In terms of my literary production, my texts have already been published in magazines and in academic publications. In 2014, four of my texts have appeared in the exhibition Espace Urbain, held in Paris (France). My short story "Cárceres" ("Captives") was published in the horror anthology Das trevas ("From darkness"), in 2017. That same year, I published my first book: Que Brazil é esse? ("Which Brazil is this?"), combining and analyzing a large variety of sentences about Brazil from foreigners. Because of this book, I have gained recognition and participated in lectures, debates and radio shows, in Brazil and abroad. After that, along 2018, I published two Science Fiction short stories, "E no princípio era a ordem…" ("And in the beginning was order…") and "O tempo dentro da pele" ("Time inside the skin"), in volumes 6 and 7, respectively, of the prestigious anthology Mundos ("Worlds"). The second short story was also published in later in the anthology A Máquina Consciencial: Contos de Ficção Científica ("The Consciousness Machine: Science Fiction Short Stories"). Another text, "Um continho de Natal" ("A Christmas little story") was included in the anthology «Luz de Natal» ("Christmas Light"), released in the end of 2018.

I am currently working for publishing houses in Brazil as editor, organizer and reviser of the following books: the fantasy short stories of Machado de Assis, one of Brazil's most important and recognized writers, and a reunion of articles wrote at Blog Perspectiva Crítica, a blog with political and social studies visited by many people from all over the world.

I also work as editor by my own and had the opportunity to publish Edgar Allan Poe's Eureka, which I also translated, including amazing illustrations and an introduction from an important physicist and astronomer, Alexandre Cherman. The second book which I translated and edited was Preface to Shakespeare, by Samuel Johnson, including great illustrations and a preface by José Roberto de Castro Neves, an important Shakespeare scholar and enthusiast in Brazil. I am also working to publish other important books which never came to Brazil, at least not in good editions: Esthetics, by Baumgarten; Être et Avoir, by Gabriel Marcel; The Meaning of Love, by Solovyov; Alice in Bed, by Susan Sontag; The Diary of Alice James; among others.

Other than that, I have participated in social projects to encourage reading and I have a blog including my translations — from English to Portuguese — of poetry and lyrics.

In addition, I write poetry and fiction: fantasy, horror and science fiction stories. My second book was recently published, the fantasy story A Fábula do Príncipe Narseu ("The Fable of Prince Narseu"), which consists of a world, built with a map and a language of its own, where prince Narseu is born, but he doesn't know that he is the son of the deceased king.

I hope you will enjoy my Writing Sample!
My Write-a-thon Goals
| | |
| --- | --- |
| Writing Goals | Publicize and promote my literary works. |