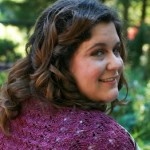 Active 2 years, 8 months ago
About Me
| | |
| --- | --- |
| Display Name | Rachel Swirsky |
| Twitter Handle | Rachel Swirsky |
| Website | rachelswirsky.com |
What I Write
Writing Sample

From "Love Is Never Still:"

Aphrodite

I bathe in celebratory scents: balsam and cinnamon, hyacinth and lily, styrax and sweet rush. I stroke the garlands that have been left for me, luxuriating in the subtle texture of rose petals. A man sings instructions to his trained doves, and a woman displays swift, white hares which are blessed with my fertility. Someone tosses me an apple; I bite into juicy, pink flesh.

I am in need of distraction. Of late, Ares will not be denied. Every night, he appears at my window, shining armor piercing the dark. Hephaestus sleeps deeply, but even he will eventually wake under such provocation. I have told Ares not to come; I have told him he presumes too much of me. He does not care. He knows the risk of waking Hephaestus will force me outside.

Nightly, I resolve not to submit to this coercion, but thus far I have always yielded. When we are a tangle of bronze and limbs, I cannot deny the passion that drives me to him. It urges me to run my tongue along his neck until my teeth find, with gentle bite, his tender earlobe. It gives relish to the taste of salt sweat on his throat. He is the god of war; he is ambition translating perfectly into action. He will not walk when he can run; he will not speak when he can battle; he will not hesitate when he can devour me.

Wind blows the scent of frankincense nearer. The hares dart like quick, alert arrows. The apple's juices are sweet and tart.

Love is a spark, a winging bird, a waterfall splash. It is immediate; it is urgent; it is spontaneous. Like Ares, it moves with perfect, bold unity. It is a fully embodied moment, experienced with every incendiary, saturated sense. It is the smell of a lover and the bite of a provocative glance. I am love, and I am all these things.

What I Write

Rachel Swirsky writes fantasy and science fiction with a literary edge.

"Swirsky's crisp prose and insightful vision draw the reader in, and her work will amply reward both casual reading and close attention." – Publisher's Weekly review of How the World Became Quiet

"[Her] fiction shows range and depth, it is intelligent and curious, and while the style is often both muscular and lyrical, that style (and voice) are almost always in the service of character and story." — Jeff VanderMeer

Publications

Rachel Swirsky holds an MFA from the University of Iowa which she completed after graduating from Clarion West in 2005. She's been nominated for the Hugo Award, Locus Award, World Fantasy Award, and Sturgeon Award, and twice won the Nebula award.  Visit her website for her online bibliography.

To keep up to date on what Rachel's up to, join her newsletter.
My Write-a-thon Goals
| | |
| --- | --- |
| Writing Goals | I will write 100 words of new fiction a day, in addition to my other non-fiction and revision projects. |
| Fundraising Goals | For the past ten years, I have supported Clarion West with money, volunteer time, and support. The workshop was a major milestone in my development as a writer. I was so fortunate to be able to attend, and I want that experience to be available to new writers, especially ones who need a boost from the scholarships Clarion West helps provide. |