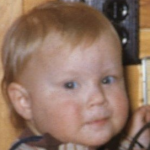 active 1 day, 21 hours ago
About Me
| | |
| --- | --- |
| Display Name | S.Y. Kaplan |
| Twitter Handle | @SaharaKap |
What's New
| | |
| --- | --- |
| My Progress | There's been so much great content and so many activities, but I'm squeezing in writing and revision! |
What I Write
What I Write

Mostly short/flash pieces: prose poetry, memoir(ish) and personal essays.

Working slowly on a YA historical novel and an SF tale.
My Write-a-thon Goals
Writing Goals

I will revise a story or chapter a week, and/or write 1,000 words that week
I will submit three stories to professional markets

Fundraising Goals

Get Tuckerized! My SF takes place on a colony ship. Personal names naturally get recycled over generations and so everyone on this ship is named after a popular SF character or author. If you sponsor me for $18, you too can be immortalized along with all my other favorites.