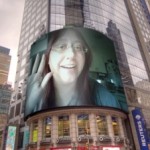 active 5 years, 5 months ago
About Me
| | |
| --- | --- |
| Display Name | Nora B. Peevy |
| Twitter Handle | @NoraBPeevy |
| Website | |
What I Write
Writing Sample

THE MERMAID'S SHADOW LAMP

Miriam Manchester paused before the streaked store window, admiring the glassware, the porcelain doll, and the child's rocking chair. A flash of color caught her eye as she turned away, a green so alive, so vibrant, it hummed. Curious, she shifted her shawl over the shoulder of her blue silk blouse, peering closer, her face reflected in the dirty display glass, the sunken flesh around her eyes, her hair streaked with pewter, and persistent frown wrinkles crowding her lips. A hint of a smile cracked her face — a shadow lamp. She hadn't seen one since her father's death thirty years ago, the day she cleaned out the attic and her shadow lamp shattered.

What I Write

I write urban fantasy and dark fiction. I'm a speculative fiction author now, but I entered graduate school as a poetry major.

The sample above is from a short story.

Publications

Author's Note: The following links have been published on my blog.

Poetry

1) It's My Birthday… and a Poem to Share

2) The Fridge Ate My Poetry 

3) Night Thinking 

4) In Memory of My Brother, Greg, R.I.P.

Short Story Excerpts

1) Excerpt from Into the White – A Short Story

2) Excerpt from Imaginology – A Short Story

Published Works Available

1) A Taste of Murder, short story, Twisted Tongue Magazine 2010
     Ebook through Lulu: FREE

2) Deadlines: An Anthology of Horror and Dark Fiction La Nuit du La Chat Noir, short story, Comet Press 2008

3) The Mermaid's Shadow Lamp, short story, Bewildering Stories online 2008, FREE

4) Human Resources, short story, Aphelion: The Webzine of Science Fiction and Fantasy 2008,         FREE

5) Pink Mansions, poetry, Unlikely Stories online 2001, FREE

6) The New Rites, poetry, Unlikely Stories online 2001, FREE

7) Mama's Boy, poetry, Unlikely Stories online 2001, FREE

Published Works Out of Print

1) Carnivorous Cows from Outerspace, short story, Oddville Press No. 1, 2008

2) The Telling Place, short story, 2nd place monthly winner in Fantasy Gazetter online, 2008

3) A Little More Bite, short story, The Monsters Next Door online, 2008

4) A Red Carnation, poetry, The Neovictorian/Cochlea, 2001

5) Autumn Sunrise, Baby, poetry, Clare, 1997

6) Portraits of Independent Women, abstract, paper presented at The 126th Annual Conference of the Wisconsin Academy of Sciences, Arts, and Letters
My Write-a-thon Goals
Writing Goals

Since 2008, I've been battling some serious health issues and my writing has been sporadic and minimal at best. Before that, I started a blog and was just getting going again in 2011-2012, when I had to have my colon removed due to ulcerative colitis. My goal is to start blogging on a regular schedule again, submit a few stories, and maybe, even write one or two new tales.

You can follow my progress here and on my blog, The Demon Stole My Pencil: http://norabpeevy.blogspot.com/

Four blog posts and one short story edited. Researching markets for submission now. Posted a teaser of the story on my blog. Enjoy!

One submission sent out tonight. 50% complete on goal #2! Help me celebrate by sponsoring me.

Working on goal #3 with a new short story in the works. Who murdered the mermaid?

Thank you to all my supporters!

Fundraising Goals

I've raised $434! Thank you everyone. Help me reach $500 by next Friday.