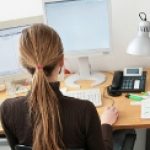 What's New
My Progress

July 13 : 370 words plus editing on the essay. Time to let the essay rest a few more days. Back to the Ansley Mansion tomorrow.
.
July 12 : 845 words today. An excellent writing day. The old laptop I pulled out yesterday, and I mean Windows 7 old, and updated with OpenOffice and the latest anti-virus and windows updates, purred today, for about 5 hours. Sure, that does not sound like a lot of words for 5 hours, but the goal was not to free write as fast or as much as I could. The goal today was a coherent draft of my essay. I did that plus re-edited 75% of it. It needs some work on the end. Specifically, getting rid of anything that does not qualify as entertaining or driving to the end point. And after that, I want to be sure I double-down on the entertainment factor. New goal: post a rev of the essay here sometime this week.
.
July 11 : 201 words written this evening, slow, difficult words. Not because the topic was so difficult. Rather, after futzing around all day with computers, the words just wouldn't come. Long story short: I lost everything I wrote this morning, more than a page worth of words full of energy and creativity. One moment I was typing, laptop resting lightly on my crossed legs, the next my laptop turned itself off and refused to turn back on. Everything gone, poof, locked on the hard drive of a dead laptop. 
.
July 10 : 203 words. Did some light editing today and added a few ideas. Sadly did not make my 500 word goal.
.
July 9 : no productive writing today
.
July 8 : 462 words today. Not quite 500 but a good place to stop. Laney, having ignored the weird dreams of late, gets her first inklings that maybe everything is not what it seems to be in the old Ansley Park Mansion.
.

Back from her early evening run, on the sidewalk in front of the house, admiring her good fortune, she notices a dark figure clearly in the soft glow of her lighted window. Blink. The curtains sway from side to side, the figure gone, the light still on. Odd, she did't remember leaving the lights on before she left. She shakes off the shiver running down her back, pushes that odd sense of disquiet into a dark corner, knowing it must be the sweat from her run, from the humidity of the day, evaporating in the shade of the large oak in front of the mansion.

.
July 7 : put in a 12 hour work day today, plus a run at lunch that turned out to be more walk than run, and still wrote 699 words. 699 words I liked very much. Still way too wordy but I must say, I am pleased with the progress I am making. And, I figured out the ending (you can read that as "last paragraph"). So, I have a start and a finish. Now all I need to do is fill in the details of how we get from one to the other. 
.
July 6 : 542 words : very wordy opening of a story set in Atlanta and in particular Ansley Park. I love the opening and its feeling of energy. I am trying to characterize a point in time when the motor car was taking hold in Atlanta, when Ford Motor Company put their regional headquarters in Atlanta, a time of growth and exuberance in the city. (I hope I can salvage most of it on rewrite.)
.
July 5 : 207 words : still struggling with the middle of my essay, only able to put together a few usable paragraphs. Outlined a new story this morning, didn't count those words. Tomorrow, will work on the story and let the ideas in the essay marinate for a few days.
.
July 4 : 571 words : some polishing, some new writing, but I'm meandering, having difficulty tying the opening to the where I ultimately want to go.
.
July 3 : 575 words : jumping into the write-a-thon late. Today is my first day and it was a good writing day. The words came easy today.
.
July 2 : not yet signed up
July 1 : not yet signed up
What I Write
| | |
| --- | --- |
| What I Write | I write fantasy, dark fiction, and lately I've been experimenting with the essay. |
My Write-a-thon Goals
Writing Goals

My goal: write 500 words per day, every day, to build a solid writing habit. 

Fundraising Goals

My fundraising goal for Clarion West is $500. To get started, I am sponsoring myself by pledging $0.01 per word I write during the write-a-thon.

I invite other writers and readers to help me reach this fundraising goal for Clarion West. What's in it for you, in addition to supporting a renowned workshop and in essence our future authors in a genre we love?  Here are a few additional perks:

# I will match up to the first $100 in additional sponsor donations. 

# I will read and critique one story or novel opening, up to 10,000 words, addressing hook, character, conflict, pacing, setting, point of view, voice, conflict, and when applicable, payoff. Can I critique, you wonder? In fact, I can. I have been known to think deeply about story. I am able to offer insightful feedback while not rewriting your story for you. And remember, this is for free because your donation goes to Clarion West.

07/07/2020 – I am so tickled with my progress today, I put in my first $100 toward my goal. Clarion West, for me, you are both an aspiration and motivation!