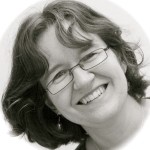 active 2 years, 11 months ago
About Me
| | |
| --- | --- |
| Display Name | Stephanie Burgis |
| Twitter Handle | @stephanieburgis |
| Website | |
What I Write
Writing Sample

"At the age of sixteen, Agatha Tremain let down her skirts, pinned up her hair, and set herself to running her father's household. Her first step was to forge her father's signature and dismiss her hated governess. Miss Blenheim left with her perfectly straight nose held high in the air, trailing bitter premonitions of disaster like wriggling serpents in her wake.

"Agatha's second step was to teach herself magic, using the books in her father's library as her guides…."

(From "The Unladylike Education of Agatha Tremain: http://www.inscriptionmagazine.com/story/unladylike-education-agatha-tremain/ )

What I Write

I write wildly romantic historical fantasy novels for adults and fun, funny fantasy novels for children. Oh, and short stories, too. 🙂

Publications

My first historical fantasy novel for adults, MASKS AND SHADOWS, was published by Pyr Books in spring 2016, and my second, CONGRESS OF SECRETS, will be published in November. My KAT, INCORRIGIBLE trilogy of MG Regency fantasy novels has been published in three countries and was recently re-released as a boxed set, and I have two more MG fantasy novels coming out from Bloomsbury in the next two years.  I've also published over 30 short stories in various magazines and anthologies.
My Write-a-thon Goals
| | |
| --- | --- |
| Writing Goals | This summer I need to finish the first draft of my MG spies-and-fairies novel (to be published by Bloomsbury in 2018). This will be a challenge, because I'll be traveling internationally with my two young kids! |
| Fundraising Goals | I'll be hugely grateful to anyone who sponsors me with a donation. I could never have attended the Clarion West workshop if I hadn't been supported by scholarships myself, and it's really important to me that other new writers get that opportunity, too. |