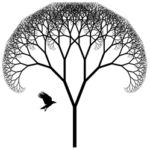 active 3 months, 3 weeks ago
Change Display Name
| | |
| --- | --- |
| Display Name | Vicki Saunders |
Write-a-thon Goals
Writing Goals

Wheeee! I've got more time for writing now than I've had since 2015, and it's exciting to be sending things out again, and getting them published–or nearly published,  with tantalizing personal rejections–if only I had written the story this way, or that, it'd be in [pro publication name here]–I know writers that staunchly maintain that it's far more efficient to keep sending the story out unchanged, but I'm a sucker for tinkering. And I admire the editors and readers who make the effort to comment when it's so much simpler to launch a form rejection.

So, my goals for this write-a-thon are 1) to keep tinkering with and sending out my current nearly-published story, 2) go back and take a look at my novel starts, pick one, and work on it, and 3) I just noticed that applications for writers-in-residence program at Hedgebrook  are open. http://www.hedgebrook.org/writers-in-residence/ I'll apply. That might really move goal 2) forward!

Fundraising Goals

I have more time for writing because I stepped down as CW board chair. But I am spearheading CW's effort to make the six week workshop completely accessible, while keeping it located in the heart of Seattle. This will take time, luck, persistence, and…funds.

So it would be terrific to break $500.00 dollars in donations. But I'm not going to promise anything larger or more complicated than a personal thank-you note this year, because I still need to meet some obligations I incurred last Write-a-Thon. On a random basis, I might include some origami or illustrations with the note, or send a vintage postcard. All donations, much appreciated. CW will put them to excellent use. Few people appreciate how much we get done on a very small budget. But there is more to do.