Moving from the Novel to the Short Story–and Back Again with Arkady Martine
Short fiction and novel-length work demand different competencies and skills of the author –pacing, character development, and worldbuilding are all utilized differently depending on the amount of space the author has to work in. Many authors write both short and long-form fiction, and must negotiate the different ways of employing their craft in each form. This short workshop focuses on the differences between writing short and writing long, what traps to watch out for when shifting between modes, and how short and long-form fiction can be mixed together fruitfully in a writing career.
Schedule:
Saturday, July 11, from 10:00 AM-11:00 AM PDT
60 minutes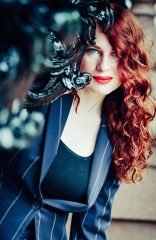 About the instructor:
Arkady Martine is a speculative fiction writer and, as Dr. AnnaLinden Weller, a historian
of the Byzantine Empire and a city planner. Under both names she writes about border
politics, narrative and rhetoric, risk communication, and the edges of the world. She is
currently a policy advisor for the New Mexico Energy, Minerals, and Natural Resources
Department, where she works on climate change mitigation, energy grid modernization,
and resiliency planning. Her debut novel, A Memory Called Empire, was released in
March 2019 from Tor Books. Arkady grew up in New York City, and after some time in
Turkey, Canada, Sweden, and Baltimore, lives in New Mexico with her wife, the author
Vivian Shaw. Find Arkady online at www.arkadymartine.net or on Twitter as
@ArkadyMartine.
The lottery form will be available Monday, June 15 through Wednesday, June 17 in the Write-a-thon Slack Page Welcome Channel.
By participating in any activity available in the Write-a-thon, you are agreeing to our Write-a-thon Code of Conduct, the Clarion West Harassment Policy, and our Zoom Guidelines. Thank you! We look forward to writing with you this summer!
Free and Online for everyone. 
Want to donate toward the cost of your class?