A Matter of Character: Writing Beyond the Character Sheet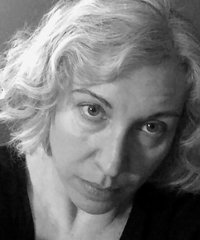 Learn how to develop characters that come alive on the page and move your plot dynamically from the first word of a story to the last. In this workshop, you'll practice exercises that will help you craft character motive, backstory, flaws, and quirks. You'll come away from the workshop knowing how to produce exciting, relatable characters for every role in your story, from the biggest to the smallest.
Kat Richardson is the bestselling author of the Greywalker novels, featuring paranormal PI Harper Blaine, as well as numerous short speculative fiction and mystery stories. She's taught writing workshops for Clarion West, Cascade Writers, PNWA, Mystery Writers of America, ArmadilloCon, and Foolscap. She lives in the wilds of Western Washington, writing and editing in between flying kites, chasing her dogs, making paper automata, playing computer games, and working in her garden.