Capture That Dragon: Harness Your Fear and Put It to Work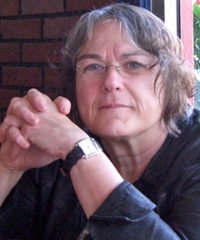 February 11, 2018, 10 a.m. to 4 p.m.
University District, Seattle
Take the fear that's blocking you and make it serve your craft with lessons from award-winning author Eileen Gunn.
Is there something worrying your work? Are you having trouble tackling a particular idea? Have you put a promising beginning aside for no reason? Are you redoing a story to death instead of finishing it?
Writing fiction can be a perilous task: there may be hidden dragons in the material that interests you most. These unacknowledged fears can inhibit your words and derail your process, but they may also hold the key to making your work honest and original. In this workshop, we will examine the techniques available for figuring out what's getting in your way and how to make it work for you instead of against you.
This is a workshop about the craft of being a writer, not a therapy session. There will be no requirement to confess specific fears.
Bring a story you're having trouble with and a willingness to talk about it. Active writing is part of the workshop, so also bring your accustomed writing technology, pixels or paper.
Eileen Gunn is known for her wryly intelligent stories that consistently surprise and delight readers. She has received the Nebula award in the United States and the Sense of Gender award in Japan, and has been nominated for the Hugo, Philip K. Dick, and World Fantasy awards, and shortlisted for the James Tiptree. Jr. award.