Description and Diversity in Speculative Fiction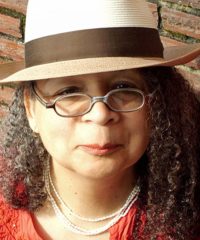 April 8, 2018, 10 a.m. to 4 p.m.
University District, Seattle
Explore ways to describe diverse characters and cultures with award-winning author and teacher Nisi Shawl.
Your writing can reflect the glorious variety of the universe when you describe ways your characters deviate from what's "normal" without using stereotypes and worn-out tropes. Which techniques result in vivid, lifelike descriptions? Which are difficult, or carry unfortunate cultural baggage? Learn how to use the best and avoid the rest with lectures, discussion, in-class exercises, and recommendations for further reading. We'll pay particular attention to the fictional representation of race, age, gender, weight, and physical and mental disability.
Nisi Shawl is the Tiptree Award-winning author of the collection Filter House and the novel Everfair, as well as numerous short stories.  She co-teaches the acclaimed workshop Writing the Other about how fantastic fiction can reflect real-world diversity of gender, sexual orientation, race, colonialism, physical ability, age, and other sociocultural factors.