Wendy N. Wagner, March 11
---
Feet on the Ground: Writing Fully Fleshed Characters in Three-Dimensional Worlds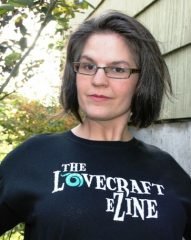 March 11, 2018, 10 a.m. to 4 p.m.
University District, Seattle
Discover techniques for building characters and worlds with author and editor Wendy N. Wagner.
In speculative fiction, we talk a great deal about world-building, but it's not easy to integrate our characters into our imaginary worlds in an effective manner. In this workshop, you'll explore what makes a setting the right place for your story, and practice techniques that root a character firmly in the world. You'll analyze some examples to pinpoint different strategies for creating believable, grounded characters in a wide variety of styles and genres.
You'll work on a series of writing exercises tailored to create tauter, more effective exposition that casts a light on both your character's motivation and the unique world of your imagination. After all, when you only have a few paragraphs to capture an editor's attention, every word counts. You'll learn techniques pulled from the slush pile to help you show three-dimensional characters moving through fully realized worlds.
Wendy N. Wagner is the managing/associate editor of Lightspeed and Nightmare magazines, and served as the guest editor-in-chief of Queers Destroy Horror!. She's published more than forty short stories and written tie-in fiction (including two novels) for the Pathfinder role-playing game. Her third novel, An Oath of Dogs, is a sci-fi thriller from Angry Robot Books. She lives with her family, an expansive board game collection, and an ever-weedy garden in Portland, Oregon.