J. M. Sidorova, November 12
---
From Words to Worlds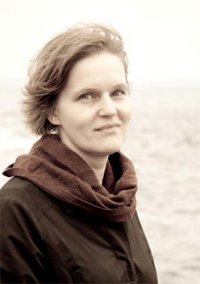 November 12, 2017, 10 a.m. to 4 p.m.
University District, Seattle
Learn about the emerging science of why and how the human brain connects with stories—and techniques for engaging that connection—with author and scientist J. M. Sidorova.
Engaging all the senses, including significant details, making a hero sympathetic—you've been taught these and other facets of the writer's craft. But do you understand why they work their magic on a reader? This class will introduce you to developing research in the neurophysiology and psychology of reading fiction and how a reader's brain connects with a story, processes it, and is influenced by it. You'll learn about the cultural roots of making up stories, and discuss what enduring need these stories fulfill for the ultra-social, hyper-communicative species that is Homo sapiens. Revisit some time-honored strategies to create a narrative that captures and keeps a reader's attention, and look at them from a new angle informed by brain research.
J.M. Sidorova is a Russian-American biomedical scientist and author. Her debut novel The Age of Ice (Scribner/Simon & Schuster) was featured in Locus Magazine's recommended reading list. J.M.'s most recent short fiction can be found in Science by Scientists and the upcoming anthology, Welcome to Dystopia. She is a graduate of the Clarion West workshop. Learn more about her work at www.jmsidorova.com.