How To Read As a Writer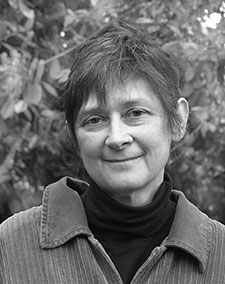 L. Timmel Duchamp
February 21, 2016
Many first-rate, well-published writers take time out of their busy writing lives to attend critique workshops with their peers. Why? First, critiques from a variety of readers give writers insight into how the words they've put on the page are being transformed into the stories that unfold in their readers' heads. And second, participation in critique groups enables writers to sharpen their understanding of technical issues. This workshop will offer insight into how others are reading your story and help make it into the story you would like them to be reading.
Students who enroll in this workshop will be asked to submit a piece of writing in advance, which will be distributed for critique by a subgroup of the class. All students' works will be critiqued by both the instructor and several other students. Over the course of the day, attention will be given not only to the stories being critiqued but also to the critique process; techniques for reading critically and for communicating effectively will be covered. Because of the intensely interactive nature of this particular workshop, and to ensure that all students receive adequate attention, enrollment is limited to 12 participants. Students will be encouraged to join the instructor afterward for an informal debriefing session at a nearby pub or restaurant.
L. Timmel Duchamp is the author of the five-novel Marq'ssan Cycle and Love's Body, Dancing in Time and Never at Home , collections of short fiction, as well as the short novel The Red Rose Rages (Bleeding) . Her fiction has been a finalist for the Nebula and Sturgeon Awards and short-listed numerous times for the James Tiptree Jr. Literary Award. She is also the founder and publisher of Aqueduct Press and the editor of Narrative Power: Encounters, Celebrations, Struggles, Missing Links and Secret Histories: A Selection of Wikipedia Entries from Across the Known Multiverse , and other books.
Registration for this workshop is now closed. 
This workshop is available to anyone aged 18 or older for a $150 fee.
All One-Day Workshops take place in Seattle's University District, in an accessible building near many bus routes.