Integrating Character, Plot, and Worldbuilding
December 4
David D. Levine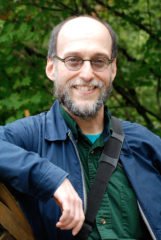 Many writers are naturals with characters or worldbuilding, but struggle with plot; others have no difficulty plotting but find their characters flat. Hugo-winning writer David D. Levine shows you his process for developing characters, plot, and setting simultaneously and cohesively.
David D. Levine is the author of the novel Arabella of Mars and over fifty SF and fantasy stories. His story "Tk'Tk'Tk" won the Hugo, and he has been shortlisted for awards including the Hugo, Nebula, Campbell, and Sturgeon. His stories have appeared in Asimov's, Analog, The Magazine of Fantasy and Science Fiction, Tor.com, multiple Year's Best anthologies, and his award-winning collection Space Magic.
Fill out the form below to register for this workshop. Clarion West will not share your contact information with any other organization.
This workshop is available to anyone aged 18 or older for a $150 fee.  It begins at 10 a.m. and ends at 4 p.m., and students should plan to arrive by 9:45 a.m.
All One-Day Workshops take place in Seattle's University District, in an accessible building near many bus routes. If you have questions about the accessibility of the workshop location, format, or content, please contact oneday@clarionwest.org.