Ted Kosmatka and Jack Skillingstead, February 19
---
Scene One: The Rocketry of Fiction
The first scene of your story is what gets you off the ground with editors, agents, and readers. Think of it as the first stage of your rocket: if stage one doesn't work perfectly, you're never going to leave the launch pad. Using a combination of lectures and in-class exercises, the workshop will cover writing rising tension, handling characters, and staying in "story time" by eliminating unnecessary backstory until the time is right. This class will also provide a special focus on the all-important moment of ignition—the hook of a story. Finally, because you can't have rockets without science, we will also explore the art of the infodump.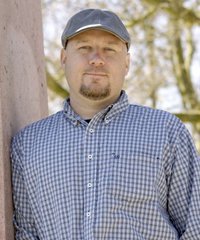 Ted Kosmatka is a novelist and game writer. His work has been nominated for the Nebula, Sturgeon, and Locus awards, and he is co-winner of the 2010 Asimov's Readers' Choice Award. He grew up in Indiana and has worked as a video game writer for both Valve and Bungie.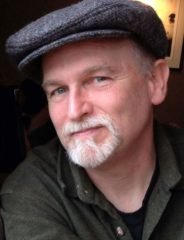 In 2001, Jack Skillingstead submitted a story to Stephen King's "On Writing" contest. Hewon—and not long afterward began selling regularly to major science fiction and fantasy markets. To date he has sold more than forty stories to various magazines, Year's Best volumes, and original anthologies. In 2003 his story "Dead Worlds" was a finalist for the Theodore Sturgeon Award and, in 2013, his novel Life on The Preservation was a finalist for the Philip K. Dick Award.