Cassandra Rose Clarke, January 14
---
Strange People: Creating Alien and Fantastic Characters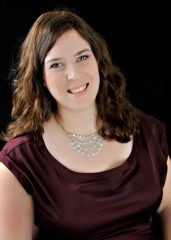 January 14, 2018, 10 a.m. to 4 p.m.
University District, Seattle
Learn how to create fascinating alien characters with author Cassandra Rose Clarke.
Characters are the lifeblood of any work of fiction, but only in speculative fiction are they not always human. This workshop will explore what it takes to develop complex, interesting characters within a speculative context. How can a character from another world still be relatable to readers? How does the world they come from tie into character creation? What makes an alien truly alien?
In this workshop, you'll explore all these questions and more through discussion, examples, and imaginative writing exercises. You will come away from the class with techniques for developing new characters and revisiting old ones.
​Cassandra Rose Clarke grew up in south Texas and currently lives in a suburb of Houston, where she writes and works for a local literary arts nonprofit.  She holds an M.A. in creative writing from The University of Texas at Austin, and in 2010 she attended the Clarion West Writer's Workshop in Seattle. Her work has been nominated for the Philip K. Dick Award, the Romantic Times Reviewer's Choice Award, and YALSA's Best Fiction for Young Adults. Her latest novel is Star's End, out now from Saga Press.