Curtis C. Chen, January 22
---
Synopses and Queries: How Do They Work?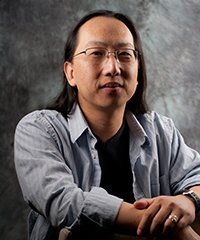 Summarizing your work can be a daunting task. After months – or years – of building an intricate and nuanced 100,000-word novel, now you have to describe all of it to a complete stranger in just a few paragraphs? Don't panic! You can simplify without being reductive. We'll look at a reverse outline, discuss techniques for refining voice, clarity, and focus, and use exercises to help break down a manuscript into fundamentals that can be built back up into various types of pitches. Even if you're not currently working on a novel, these skills will help you think critically about any story.
Curtis C. Chen is the author of Waypoint Kangaroo, which you may have seen on the Internet as the query letter that "won" Query Shark #242. He also wrote the SFWA Blog how-to article "Special Synopsis Sauce." Curtis is a graduate of Clarion West 2014, Viable Paradise XII, and Stanford University (where he did his very first writing workshop–with Ursula K. Le Guin!). He doesn't have all the answers, but he'll do his best to ask the right questions.