When Worldviews Collide: Character as Conflict
September 18
Susan Palwick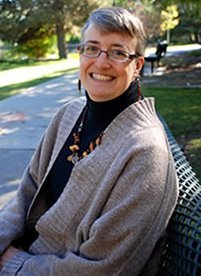 Conflict is the engine of story, and conflicts arise between and among (and within!) characters. This workshop will begin by discussing how writers create fully rounded fictional characters. From there, you will analyze various aspects of point of view to explore how characters perceive the world and their roles within. Then you will put all of this together to discover how conflict can arise organically—and in fact is often inevitable—simply from putting two or more characters in a room together.
Susan Palwick is an Associate Professor of English at the University of Nevada, Reno, where she teaches creative writing and literature. Her fourth novel, Mending the Moon, was published in 2013 from Tor Books. Recent short fiction has appeared in The Magazine of Fantasy and Science Fiction, Asimov's, Clarkesworld, and Tor.com. Palwick has won a Crawford Award, an Alex Award, and a Silver Pen Award.
Registration for this workshop is now closed.
This workshop is available to anyone aged 18 or older for a $150 fee.  It begins at 10 a.m. and ends at 4 p.m., and students should plan to arrive by 9:45 a.m.
All One-Day Workshops take place in Seattle's University District, in an accessible building near many bus routes. If you have questions about the accessibility of the workshop location, format, or content, please contact oneday@clarionwest.org.